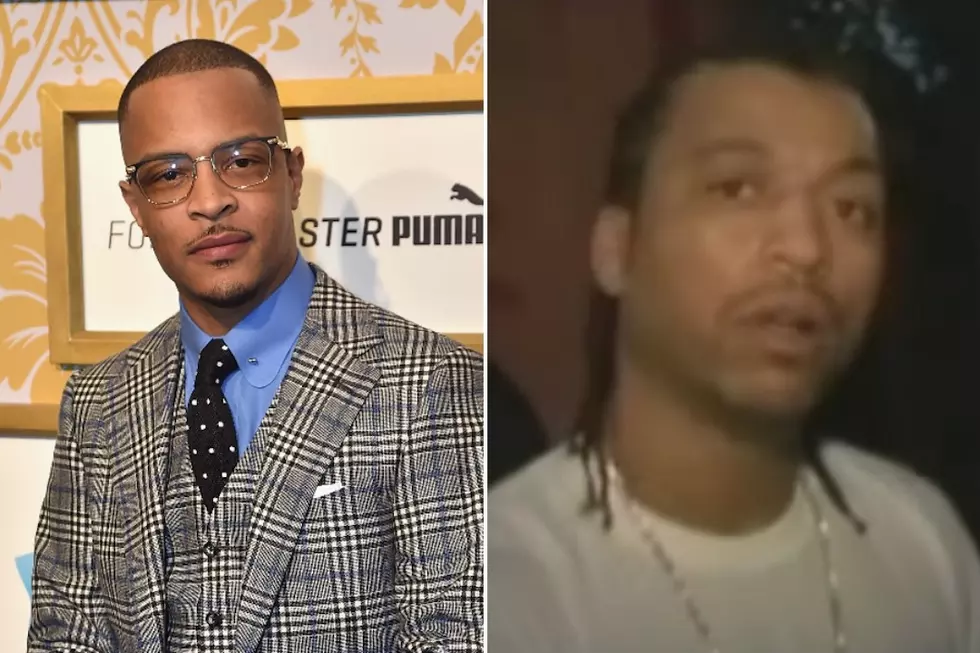 T.I. Calls Big Meech a True American Legend in Heartfelt Instagram Post
Theo Wargo/Getty Images/smurk252 via YouTube
It's been nearly a decade since famous drug kingpin Big Meech was locked up, but T.I. is calling for his freedom. The Black Mafia Family boss was sentenced to 30 years in prison back in 2008 for running a nationwide cocaine-trafficking ring, but outside of that, he also gained notoriety for his profound wisdom.
Tip, who has had a close relationship with Meech for some time, dedicates a new post on Instagram to the famous figure, whose real name is Demetrius Flenory. The Trouble Man rapper first calls for the freedom of his friend, deeming him as a "true American legend."
"King Zippo Da Goat 🐐... FREE BIG MEECH!!!!" he writes. "We still Miss U Bro!!!! One of the most strategic minds & the biggest hearts I've ever encountered. True American Legend."
He also shares some exchanges that the two had about seeking freedom, and if the consequences of their actions in the game would be worth it.
"Remember when I told you I thought maybe you should slow down & cool off out here when we were both getting out da joint, he continues. "U told me 'Nah Tip,I knew what I signed up for... I dedicate my LIFE to da game!!!! If they on me,they on me...But I bet cash money that I BALL like a Dog til da day they come get me!!!!' Had to respect that. Then and NOW!!!! #salute."
The post also features audio from Meech, who offers up some words of wisdom about laying low and not attracting too much attention. Being that he became prominent in the spotlight during the years 2000 to 2005, the B.M.F. brother knows a thing or two about the negative connotations of attention.
Tip isn't the only rap star to call for Big Meech's freedom. LL Cool J once pitched for former President Barack Obama to pardon Big Meech and his brother, Southwest T.
Check out T.I.'s full dedication post to Big Meech below.
See New Music Releases for February 2018