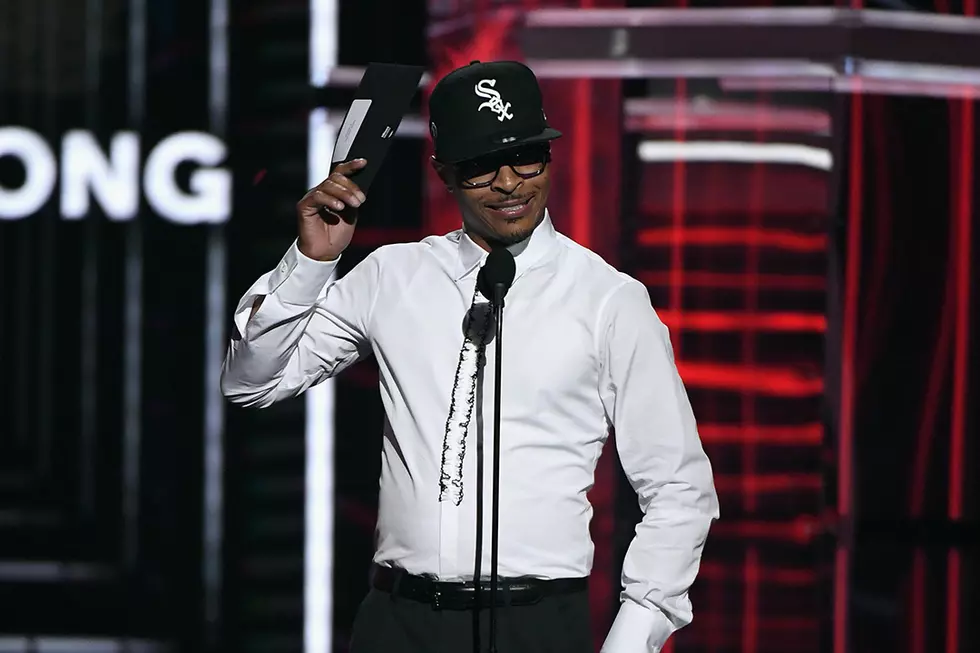 T.I. Jokes About His Recent Arrest While Presenting at 2018 Billboard Music Awards
Ethan Miller, Getty Images
Tip made the joke before announcing the nominees for the award, telling the crowd, "Sheesh! Good thing they let me in here tonight." The rapper's quip elicited a few laughs from the crowd who were privy to his situation. Following the quick joke, Tip went on to present the Top Rap Song award to Post Malone and 21 Savage for their collaboration on "Rockstar."
According to T.I., the security guard outside of his gate community refused to let him and when the rapper's wife, Tiny, called the guard, the guard cursed her out, saying, "Who the fuck do you think you is, talking to me like this?"
Tip says he eventually went back home but returned to the guard post to get the man's name. That's when the rapper admits to telling the guard, "You can step outside the booth into the street, so we can talk," but said he had no intentions of fighting the man. Tip was then arrested for public drunkenness and disorderly conduct.
Check out T.I. at the 2018 Billboard Music Awards below.
See 46 Hip-Hop Artists Who've Gone Gold in 2018