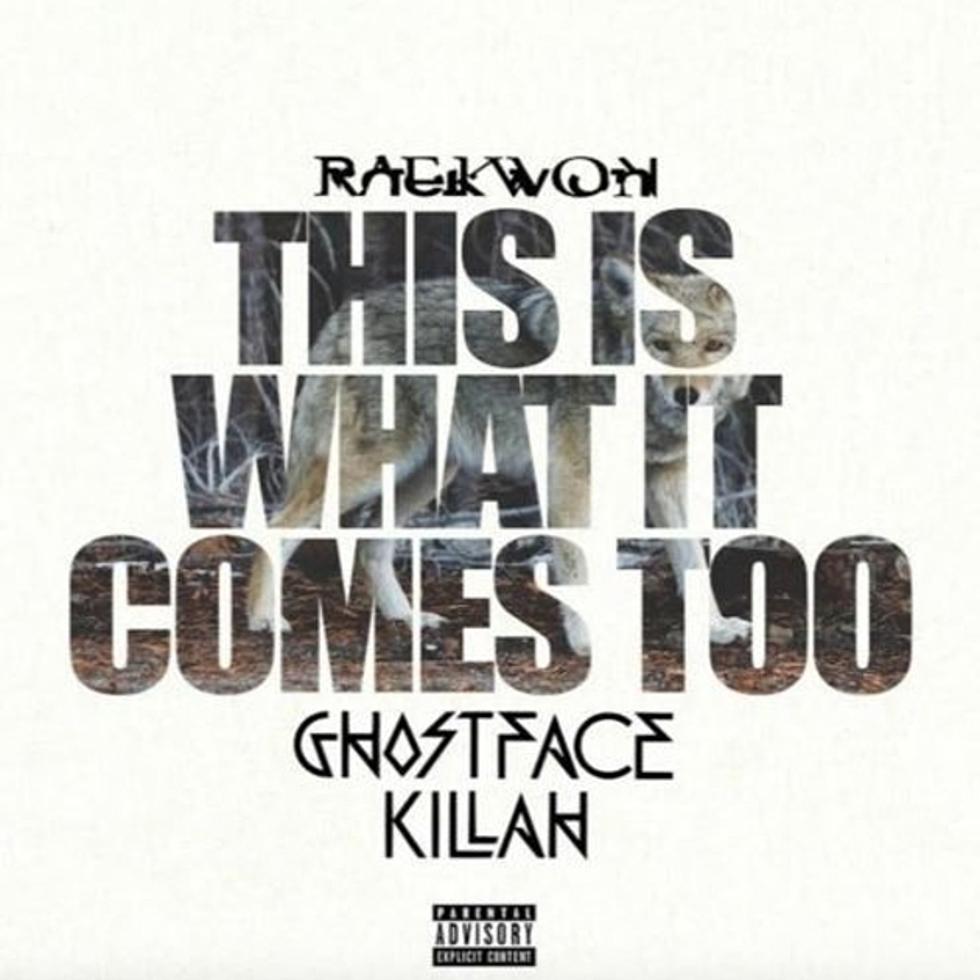 Raekwon Enlists Ghostface Killah for "This Is What It Comes Too" Remix
IceH20
The "Incarcerated Scarfaces" MC kicks things off with the opening verse before handing it over to Ghost. After Tony Starks does his work, Raekwon comes through to finish out the track in style.
"I'm nice, targets get hit whenever I squeeze/Don status, get my dick sucked whenever I please/Above the law, brick, beat cases, don't cop pleas/I buy my cars, bet y'all niggas whips be leased/I'm a wolf off the loose, somebody find his leash/I'm a star, you a starburst sweeter than fruit/No kinda background, claimed killer, then who did you shoot/Must've imagined that with your far-fetched raps/Shit is real over here, say we blast on Satan/Take trips in and out of the country/Turn dark clouds to sunny/I'm living good, my paper got me comfy," Raekwon raps on the closing verse.
The "This Is What It Comes Too" remix will appear as a bonus track on Raekwon's new album The Wild, which drops March 24. You can pre-order the LP now on iTunes and check out the tracklist below.
Raekwon's The Wild Tracklist
1. "The Wild (Intro)"
2. "This Is What It Comes Too"
3. "Nothing"
4. "Skit (Bang Head Right)"
5. "Marvin" Feat. CeeLo Green
6. "Can't You See"
7. "My Corner" Feat. Lil Wayne
8. "Skit (Fuck You Up Card)"
9. "M & N" Feat. P.U.R.E.
10. "Visiting Hour" Feat. Andra Day
11. "Skit (Bang Fall Down)"
12. "The Reign"
13. "Crown of Thorns"
14. "Purple Brick Road" Feat. G-Eazy
15. "You Hear Me"
16. "Bang Outro"
20 of Your Favorite Rappers Naming Their Favorite Rappers