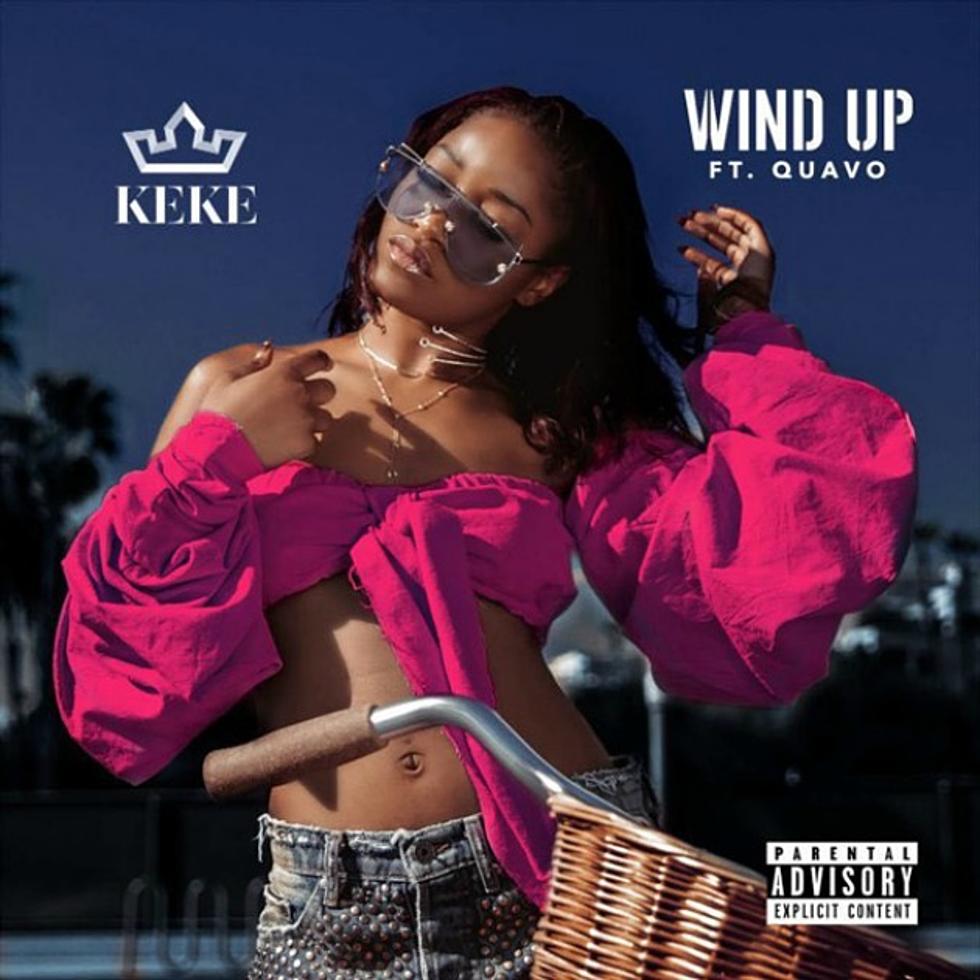 Quavo Joins KeKe Palmer on New Song "Wind Up"
Island
KeKe Palmer is working on the follow-up to her 2016 EP, Lauren, and taps the Migos' Quavo for the new single, "Wind Up."
The new track is definitely built to be played at high volume in the clubs. KeKe comes through flexing with flare rapping, "I don't pull up, Uber came to get me/Flash bulbs everywhere, paparazzi sic me/I guess I owe everythin' home to my viddy/Pardon me if my eyes kinda low, I can't see ya/So tell 'em stop bitching, and motherfucker listen/Since 9 years old, I been in the kitchen."
Honcho finds his place on the last verse spitting, "Quavo tune it, I got grind ya (grind ya)/But you cross the world like find ya (find ya)/I like your style, who designed ya? (Style)/Now bring that ass back, rewind ya/Quavo fire like arson (ayy)/Shoot her down like marshals/She don't do this often (no)/But she know it's poppin'/I'm goin' to find her/I found her on the island/She look like she from China/Her best friend her stylist (her best friend)."
KeKe's Lauren EP dropped last November and was spearheaded by the single "Hands Free." The project featured Dreezy on the song, "Got Me Fucked."
In Quavo-related news, the "Bad and Boujee" rapper, and industry hottie Karrueche Tran, recently sparked dating rumors. The two were spotted getting close at a Migos concert a few weeks back, and reportedly left the venue alone.
Coming as a surprise to absolutely no one, Tran's former beau, Chris Brown isn't feeling the rumored union. Breezy reportedly feels betrayed because he felt like he was close with the group and supported them throughout their careers.
But, this is a clear sign that Brown might want to move on for good.
Listen to "Wind Up" below.
Here Are 19 Rappers Going Platinum in 2017