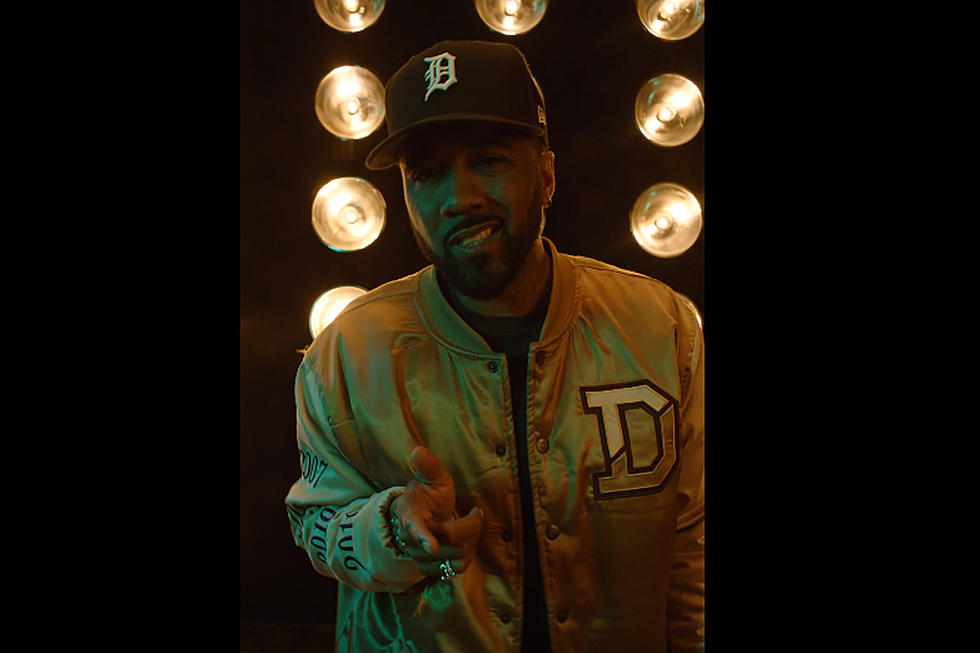 Problem Wants You to "Get It Now" in New Video
Diamond Lane Music TV via YouTube
Just two months after releasing his last visual, Problem drops yet another for his newest single "Get It Now," initially uploaded through his Instagram Story.
The one-minute, 11-second clip opens with Problem posted up as he releases some pent-up aggression over the Raw Media House/Mike Marasco production. "Swear you don't want me to get ugly (No!)/I'm tired of these dumb bitches buggin me (No!)/Textin' me shit about opps (Yah)/Tryin to prove how they fuck with me (What?)," the Compton-bred rhymer spits in the Mike Marasco-directed visual.
Problem using Instagram to release "Get It Now" is an example of hip-hop being on-par with technology's fast-moving landscape. The clip is downloadable, meaning he'll be able to track how many people are riding to the tune. The "Stingy" spitter rides the wave at the right time, as Instagram has added Spotify and Go-Pro integrations, which allows him to post content directly to his Instagram Story.
"Get It Now," released under Diamond Lane Music Group, will be on the rhymer's forthcoming Separation 2, a follow-up to his Separation mixtape released five years ago. The official release date for the project has yet to be confirmed.
The Grammy nominated rapper has held down a consistent career. In promotion of his 2017 debut LP Selfish, Problem gave XXL detailed insight on how he's survived nearly 10 years in the game. "Shit, the game grew me up, you know?" he said. "You gotta take the bumps and bruises of the shit with it and learn you can't have thin skin at all, you gotta understand what your mission is. So that, it toughened me up there."
Watch the video for "Get It Now" below.—Safra Ducreay
Check Out the 2018 Hip-Hop Music Festivals You Need to See