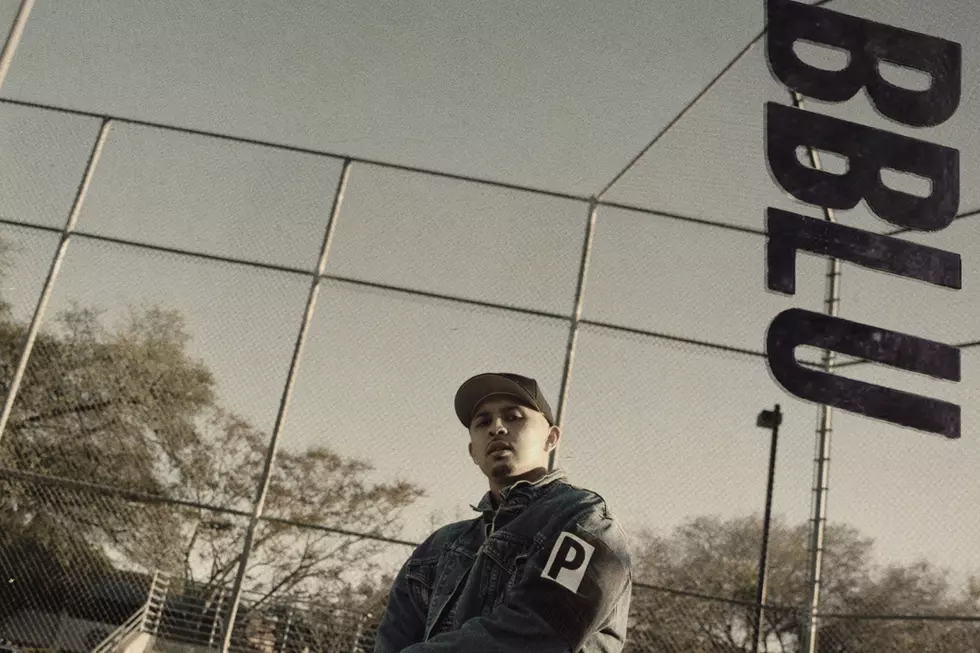 P-Lo Brings the Girls Out on New Song "Bblu" Featuring Cuban Doll
P-Lo / EMPIRE
P-Lo is one of the more well-known names from the Bay Area collective HBK Gang, consisting of rappers, singers, producers and more. For his latest song "Bblu," he enlists Cuban Doll for a track about gathering fine women together, with that trademark Bay bounce.
The song's hook quickly lets you know what "Bblu" stands for. "Bad bitches link up/Ayy, paper, like the Brinks truck," P-Lo raps. "Ayy, hands on your knees, bend somethin'/Ayy, make me, make me wanna spend somethin'."
Of course, P-Lo has the first verse, where he brags about being far less broke than you. "Ayy, no don't take that girl to Ruth Chris/Ayy, your money's small like a toothpick," he kicks. Also, he's well aware that some other dude idolizes him, "Ugh, always dipped when they see me/Know her boyfriend wanna be me."
Cuban Doll comes in and closes out the song, and her verse is hard. She's also getting to  the cash, "Spend a bag on the baggage/Couple bands for a bad bitch." You gotta know what comes with the lifestyle, and Cuban Doll is nice enough to school you. "Wanna live lavish, that's that bad bitch shit/If you can't keep up, you shouldn't've asked it, bitch," she delivers, not so nicely.
In April of this year, P-Lo dropped his song "Woke," a track he will likely perform while he's on G-Eazy's upcoming The Endless Summer Tour alongside Ty Dolla $ign, YBN Nahmir, Lil Uzi Vert and Murda Beatz. Meanwhile, Cuban Doll dropped the video for the "Bankrupt (Remix)" last month, which features QC's own Lil Yachty and Lil Baby.
See New Music Releases for June 2018