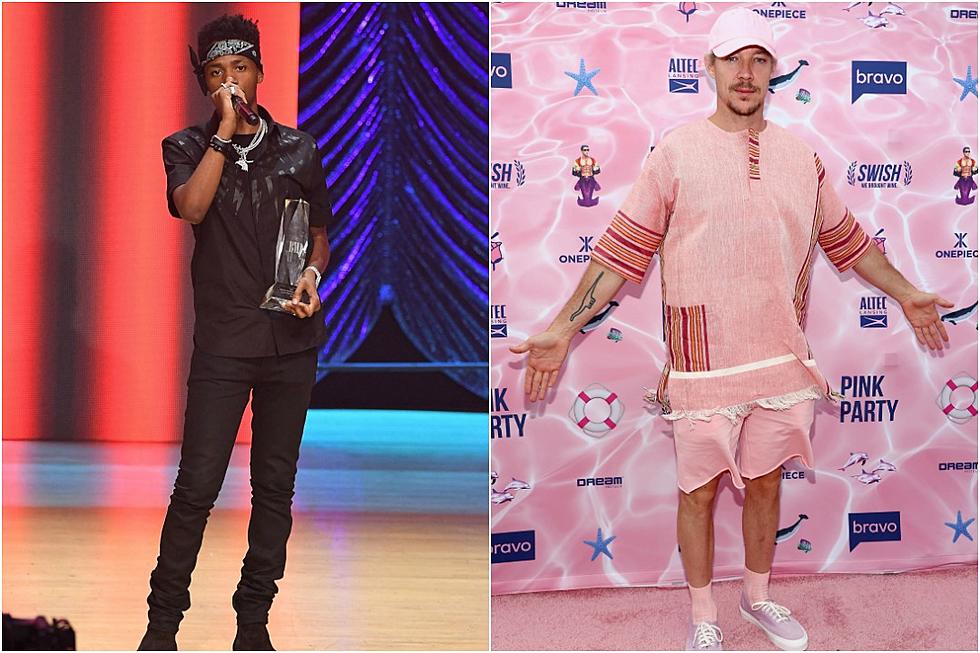 Metro Boomin Checks Diplo for 'GQ' Interview
Paras Griffin / Astrid Stawiarz, Getty Images (2)
Producer Diplo caused a ruckus online this week when GQ published an interview where he talked about a disappointing studio session he had with Rihanna. In the interview, he says he played her a couple songs that she didn't like at all, prompting her to tell the producer, "This sounds like a reggae song at an airport."
But in that same GQ excerpt, he also says he was in the studio with Metro Boomin "before anybody knew who he was." Metro caught wind of the excerpt on Wednesday (Aug. 9) and let the world know he wasn't happy with how Diplo characterized his notoriety.
"lol @ 'Metro Boomin was there before anyone knew who he was' don't speak 4 everybody nigga," Metro wrote on Twitter while retweeting the aforementioned excerpt. "Nigga gon try to declare when niggas did and didn't know who I was ‍♂️." Soon after, he followed up his tweets with a more positive message: "no harm, no foul. all love.  #positivemetro."
Doesn't seem like Metro's mad about the whole thing, as he appears to be laughing it off.
25 of the Best Hip-Hop Projects of 2017 (So Far)