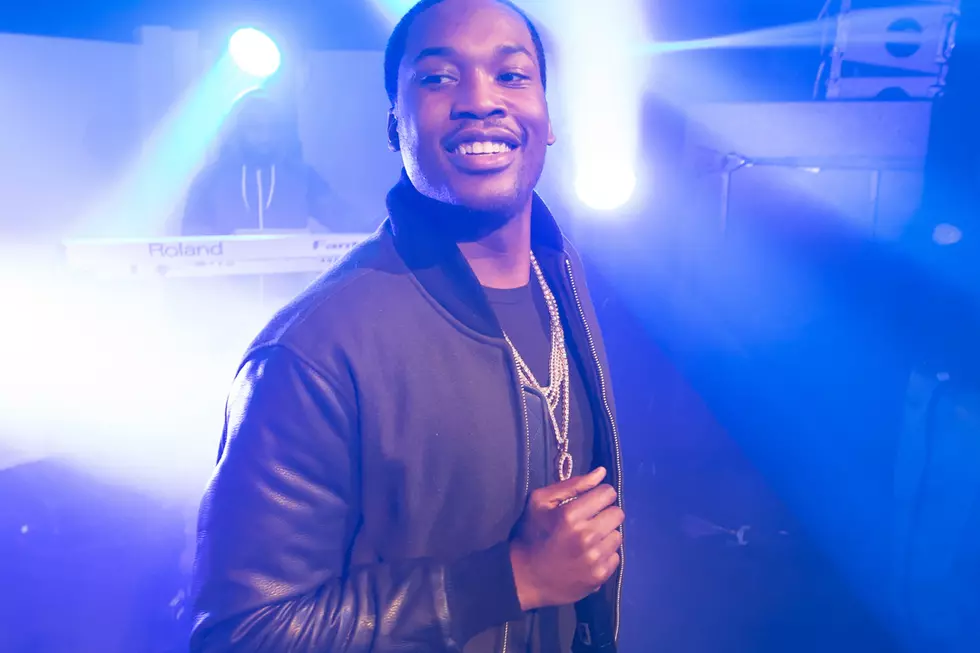 Meek Mill Sentenced to House Arrest, Avoids Jail Time for Probation Violation
Marcus Ingram, Getty Images
Meek Mill was in court today (Feb. 5) for sentencing in his probation violation case. The Philadelphia rapper avoided any jail time, but the judge sentenced him to three months of house arrest. It was a positive moment for Meek Mill, whose attorneys argued that their client's career would be "decapitated" if he served time in jail.
The judge also ruled that Meek Mill would be on probation for six years after his house arrest sentence is completed. Meek Mill will turn himself in on March 1 and be fitted with an ankle monitor for his house arrest. The MMG rapper will not be allowed to work during this time according to TMZ.
According to a CBS Radio reporter, the judge spoke to Meek Mill and Nicki Minaj in private at the hearing. Nicki Minaj has been present at the hearings and testified on Meek Mill's behalf back in December. Nicki has been supportive and assisting Meek Mill with his obligations. "He's not perfect but I can't believe how much he's changed," Nicki said last December.
All of these legal hassles stem from Meek Mill going outside of Philadelphia without a travel voucher and allegedly skipping out on a drug test. It has been speculated that the specific travel incident came when Meek Mill attended in the 2015 American Music Awards in Los Angeles. That was the night that Nicki Minaj won two awards. Now, Meek Mill hopes to put it all behind him with his house arrest set to begin next month.
See 40 Hip-Hop Albums Turning 20 in 2016