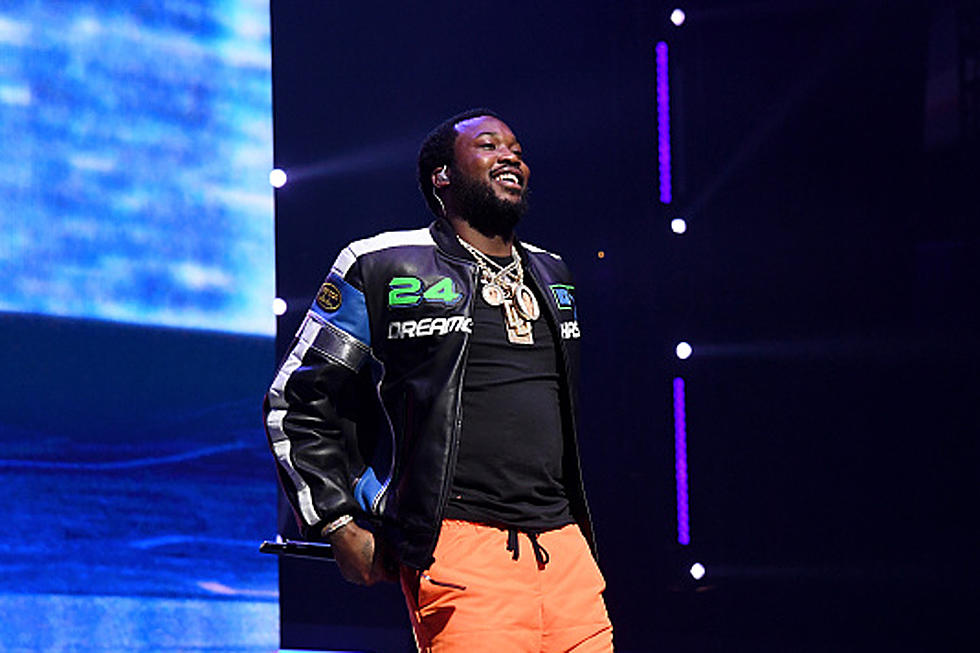 Meek Mill's New Album Release Date Unveiled
Nicholas Hunt, Getty Images
Just about a week removed from saying his new album would be dropping this month, Meek Mill serves up a release date. The date was revealed in an interview the folks at Vogue published earlier today (Nov. 14).
During the course of the interview, the Philly rapper confirmed that his new album, which will be a follow-up to his Wins & Losses LP, will be released on Nov. 30. Although he didn't reveal the album title, he did discuss the reason he's motivated to go extra hard on the project.
"I've been writing myself since I was probably, what, eight years old," Meek said. "I've been doing this a long time, so [there's] always pressure to better."
This reveal comes a week after Meek revealed that he's got a song about Colin Kaepernick. He let loose that news during an appearance at the Congressional Black Caucus Foundation's 48th Annual Legislative Conference in Washington, D.C., and he even served up some of the lyrics.
"They told Kap to stand up if you want to play for a team, and most of his teammates said the same thing," he began. "Back in the '30s you would be killed if you kneeled/They won't kill you now, they just take you out of the deal," he continued.
XXL has reached out to reps for Meek to confirm the release date for the rapper's new album.
See Photos of Meek Mill's Different Looks Over the Years