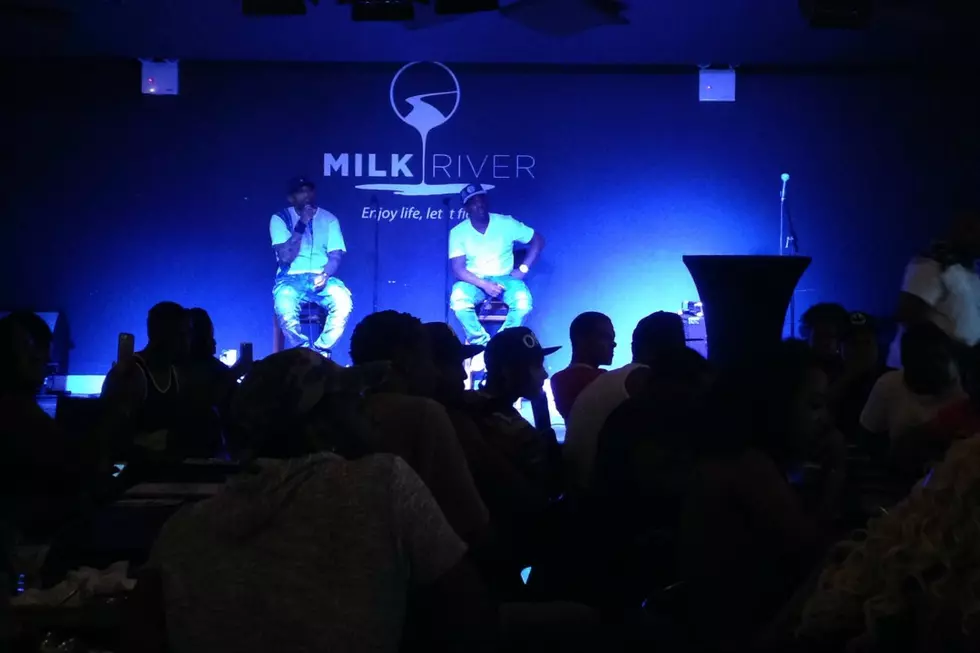 Maino and Uncle Murda Hold Brooklyn Unified Forum to End Gun Violence in Hip-Hop
XXL
Last month on May 25, rappers and fans gathered at Irving Plaza in New York City for an evening of performances and networking. With the headliner being Atlanta superstar T.I., the venue was packed with supporters eager to see him hit the stage.
Before Tip and other rappers like Troy Ave, Maino and Uncle Murda, among others, could take the stage, gunshots rang out inside the VIP area. The result was chaos turned fatal. Four people were critically injured from the melee and, as a result, one man died. Troy Ave was shot in the leg and the deceased party turned out to be Ronald "Banga" McPhatter, a close associate of Troy's BSB Records.
As new developments about the shooting came to light, Troy was arrested on attempted murder charges after video surveillance released from inside Irving Plaza showed the rapper firing a gun. As Troy's case continues in court, the "She Belongs to the Game" MC has so far avoided murder charges, but his fate is still unknown.
In the wake of the gun violence that paralyzed New York's hip-hop scene, a few key players are taking a stand. Brooklyn's own Maino and Uncle Murda, who were in attendance at last month's deadly shooting, joined forces to create the Brooklyn Unified open forum in the heart of their borough last night (June 21).
Hosted by Hot 97 host and Fox 5 News correspondent Lisa Evers, the three-hour open forum drew local radio personalities like DJ Drewski and DJ Casanova as well as Brooklyn upstarts who wanted to network with the "Shooters Everywhere" rappers.
"I just wanted dudes who's coming up from Brooklyn and all New York, to understand not to bring the streets directly into the hip hop business like that." Murda told XXL directly after the panel. "Even though the content of the music is street, this is still a business at the end of the day and we got to conduct ourselves as such, as business men."
Murda and Maino, who've spoken out about hip-hop's unrest concerning police brutality in the past and who've shown public support for Troy Ave, are now more than ever trying to unify the community.
"We moving like young entrepreneurs, stepping away from some of the bullshit that's holding us back," Maino said when discussing the next steps after the night's conversation. "Some of this shit ain't about nothing. And by no means am I a Malcolm X, Martin Luther King-type nigga. You know I'm not that. But certain things make sense and certain things don't. And we just gotta create the energy in this borough for them to understand that we gotta move in a certain way if we wanna be successful for real."
Check out some of XXL's coverage of last night's Brooklyn Unified forum below.
See 30 Albums That Will Make You Appreciate Hip-Hop