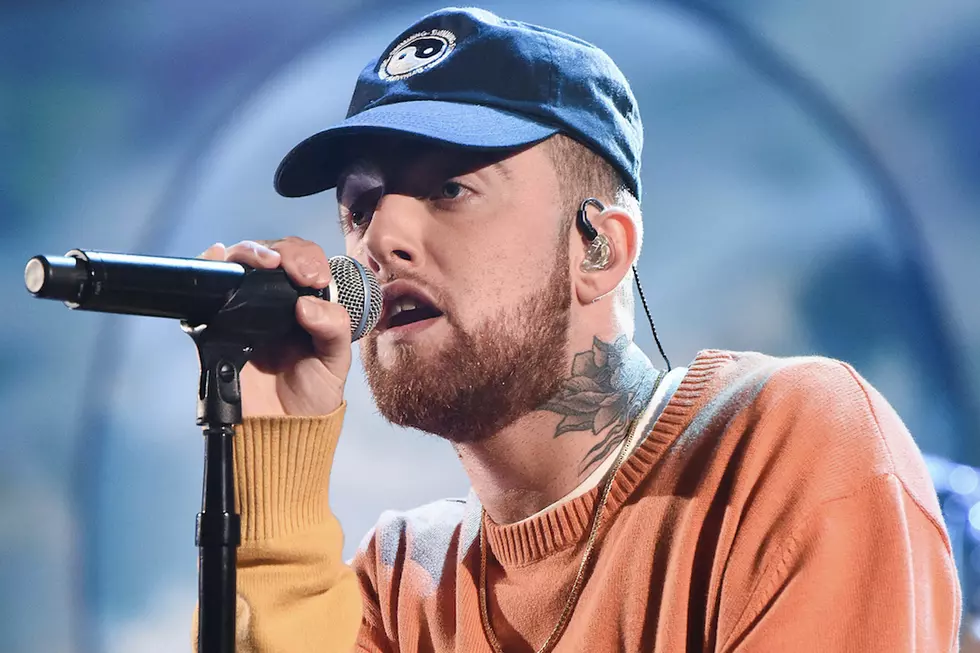 Mac Miller's Master Recordings and Royalties Worth $6.2 Million: Report
Scott Dudelson, Getty Images
Mac Miller reportedly left behind an estate that includes royalties and master recordings worth millions of dollars.
According to a report TMZ published on Thursday (Sept. 12), Miller's assets include master recordings valued at nearly $5 million, music royalties at $1.5 million, rights of publicity at nearly $155,000 and Mac Miller LLC at $180,000. The documents also list Miller's expansive jewelry collection, household furniture, electronics and a 2009 BMW 5 Series vehicle appraised at over $6,000. Overall, Miller's estate is reportedly valued at nearly $7 million.
A year later, U.S. Drug Enforcement Administration arrested an alleged drug dealer named Cameron James Pettit and charged him for allegedly selling Miller counterfeit oxycodone pills that contained fentanyl. Authorities say fentanyl is up to 50 times more potent than heroin. If convicted, Pettit could face 20 years in prison.
"So they finally caught the muthafucka that sold him the drugs that killed him," McCormick told the crowd. "And we find some comfort in that. Many of us who were young, including me, experimented with drugs. But it's a different fucking world out there. All it takes is a little tiny stone of Fentanyl and cocaine and you're dead. The one thing I would say to you is don't take the risk. It's just not worth it."
You can read Mac Miller's estate appraisal documents at TMZ.
See 33 Rappers With Wild Neck Tattoos