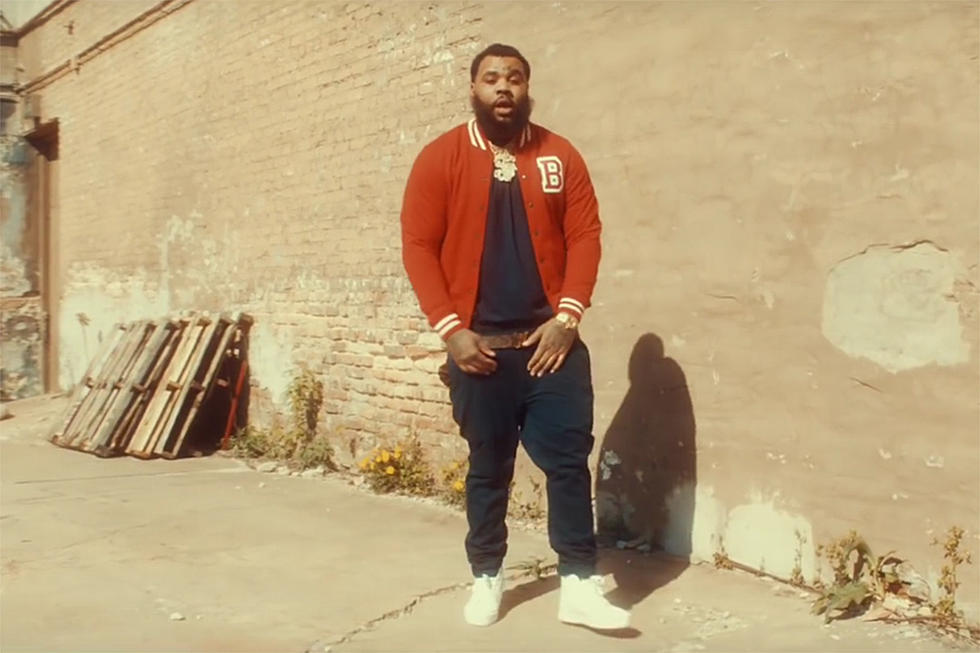 Kevin Gates Drops First Post-Prison Music Video for "Change Lanes"
Cole Bennett via YouTube
Released on Wednesday, the "Change Lanes" video is Gates' first music video since being released from prison and finds the Baton Rouge, La. rapper teaming up with director Cole Bennett.
The video offers a clear look at post-prison Gates, who hasn't lost a step in his lyricism. "I ain't never been a gang member, Illinois labeled me a gang chief/Political spear, Judge Linehan racist, I'm bein' sentenced/Wrongful conviction, broke bread and lied to me/Gave him a quarter ticket, he did not appeal it/Layin' in my cell, lookin' at the ceiling," he raps in the video in front of a run-down building.
Along with "Change Lanes," Gates' latest project also features the songs "Vouch" and "Let It Sing," which feature Gates discussing his time in jail and inability to leave the state of Illinois. The rapper had previously teased the songs a few days before the EP's release and hinted at the tracks landing on the new project.
Gates has also been documenting his life after prison, uploading videos of himself with his family. In one video posted on Instagram, the rapper revealed he had missed a number of his children's birthdays and graduations. "Miss 4 birthdays - 2 graduations but I never complained - fuck it #imHim," he wrote in the caption.
Check out the "Change Lanes" video below.
See New Music Releases for May 2018