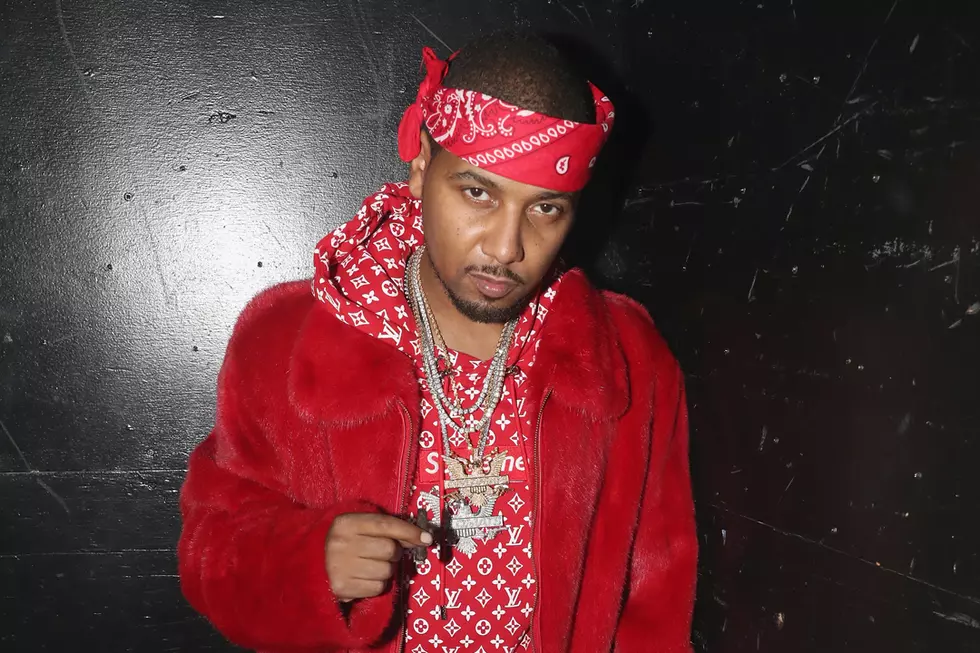 Juelz Santana Must Be Accompanied by His Mother While Touring
Johnny Nunez, Getty Images
Juelz Santana still has an uphill legal battle on his hands as he faces weapons charges stemming from a head-scratching incident at a New Jersey airport back in March. Currently out on bail, the Harlem rapper has been given the green light to go on tour. There are some stipulations: he must wear an ankle monitor and he also must be accompanied by his mother.
On Friday (June 15), a federal judge altered the MC's bail conditions, reports Page Six. One of the alterations allows Juelz, born LeRon James, to travel to the first five shows of the upcoming Dipset Forever Tour as long as his mother is with him. Other stipulations require Juelz drive instead of fly to venues and prohibit him from traveling with the rest of the crew. Prosecutors had fought against the change in bail. However, District Judge Michael Hammer sided with the Diplomat saying, "I view it as a reasonable and productive exercise of his time to work and provide for his family."
Juelz is due back in court next month to assess the new traveling conditions and discuss the possibility of the rapper being able to continue on the 15-date tour.
Juelz's legal issues stem from a incident in March, where a loaded .38 caliber gun and prescription pills were located in his bag during a TSA checkpoint at the Newark Liberty International Airport in New Jersey. Instead of sticking around, he fled the scene and turned himself in a few days later. He has since been officially charged by a federal grand jury with one count of possession of a firearm by a convicted felon and one count of carrying a firearm on an airplane. He could face up to 20 years in prison if found guilty on all charges.
Check Out the 2018 Hip-Hop Music Festivals You Need to See