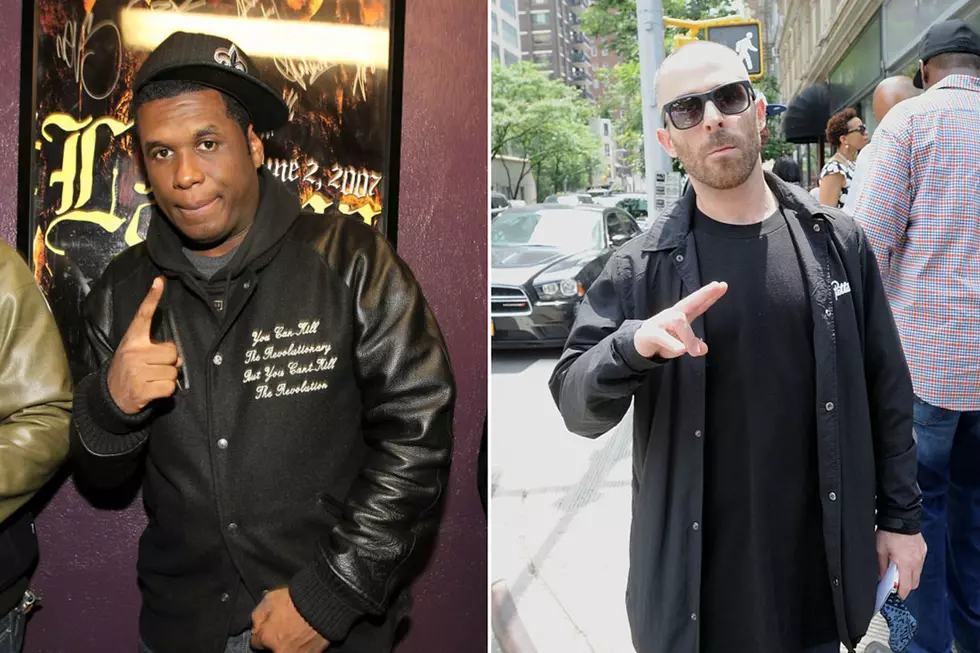 Jay Electronica Teases New Song Produced by The Alchemist
Christopher Polk / Brad Barket, Getty Images (2)
Fans may never get the Jay Electronica album they've been waiting for but every once in a blue moon, the New Orleans rapper teases new music. Friday (Aug. 24) is one of those days, as Electronic hopped on Instagram to share a snippet of a new song produced by The Alchemist.
Sharing a photo of a scuba diver looking at a sculpture underwater, Jay Elec wrote in the caption, "This photo is a sign of my work, my mission in life" and tagged The Alchemist. Along with the photo, the rapper shared a snippet of his track that includes no vocals. The jazzy instrumental features a voice talking in a different language and includes a smooth guitar riff.
While we've yet to receive a full-length project from Electronica, the rapper has remained busy teaming up with other artists to drop new music. In late 2017, the rapper joined Talib Kweli on the Brooklyn rhymer's "All of Us" track from his Radio Silence album. Elec also linked up with MF Doom that same year for the song "True Lightyears."
As for Alchemist, the producer dropped his Lunch Meat EP earlier this year. The eight-track project features guest appearances from Roc Marciano, Westside Gunn, Conway, Action Bronson, Styles P and Benny The Butcher. While the EP features eight songs, four of the tracks on the project are the instrumental versions of the first half of the EP.
Check out Jay Electronica's Instagram post below.
63 Hip-Hop Artists Who've Gone Gold in 2018