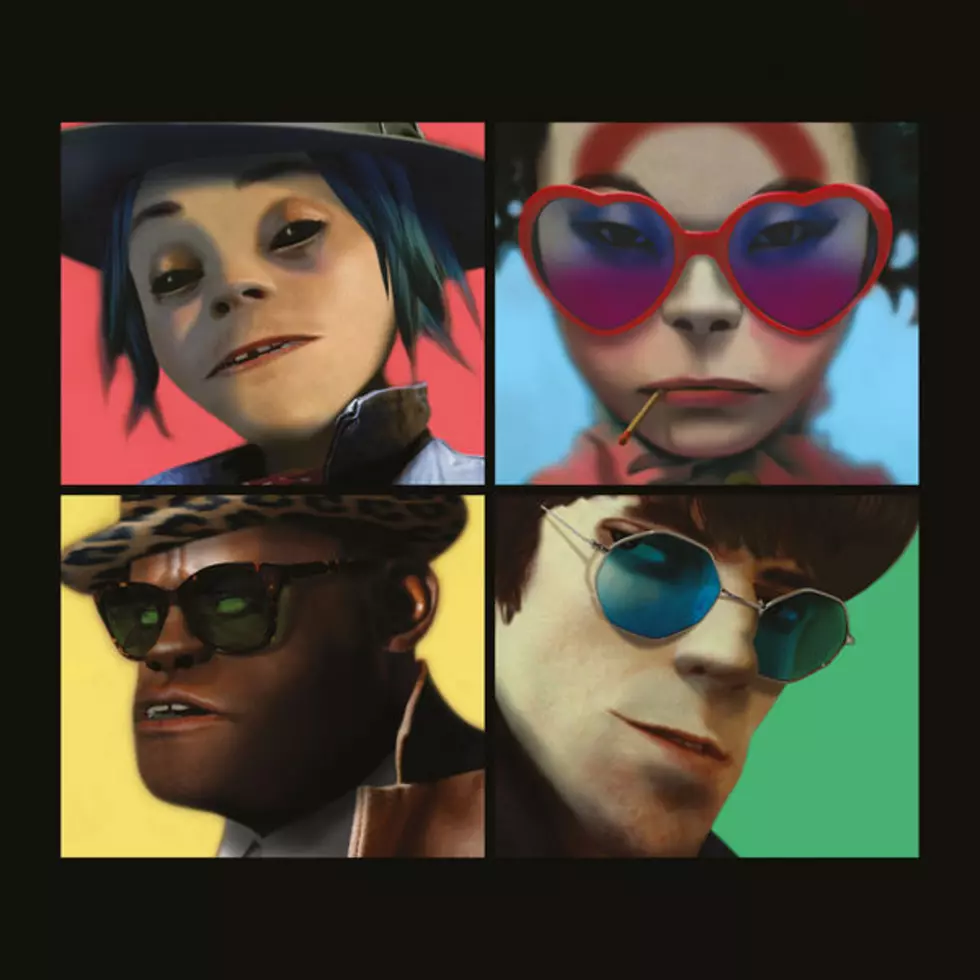 Listen to Two New Gorillaz Songs With Vince Staples and D.R.A.M.
Parlophone
Gorillaz will be releasing their first new album in six years next month. The group's upcoming Humanz LP, like most of their work, will have plenty of hip-hop representation. Fans learned of Vince Staples and D.R.A.M.'s involvement in the project earlier today (March 23), but now they can hear the actual songs.
Vince Staples is featured on a track called "Ascension." The Long Beach rapper plays a prominent role on the hypnotic record, handling the hook and opening verse.
"The roof is on fire/She wet like Barbra Streisand/Police everywhere/It's like a nigga killed a white man/I just wanna find a baby mama 'fore the night end/So don't be coming 'round here/On that batteram shit/On that 911 shit/Need a misses brown as Missy/I can have some fun with/Them slave bones make Grace Jones/Don't stop, bitch, stay focused/They hated on us since days of Moses/Let my people go crazy/Them stars falling, don't chase 'em," Vince raps.
Gorillaz enlist D.R.A.M. for a song titled "Andromeda," which has a much different vibe. The track sounds like it was made in the '80s with the "Broccoli" artist's vocals fitting in perfectly with the uptempo sound.
Listen to Vince and D.R.A.M.'s guest appearances below, plus check out the complete tracklist for Humanz below.
Gorillaz Humanz Tracklist
1. "Intro: I Switched My Robot Off"
2. "Ascension" Feat. Vince Staples
3. "Strobelite" Feat. Peven Everett
4. "Saturnz Bars" Feat. Popcaan
5. "Momentz" Feat. De La Soul
6. "Interlude: The Non-Conformist Oath"
7. "Submission" Feat. Danny Brown and Kelela
8. "Charger" Feat. Grace Jones"
9. "Interlude: Elevator Going Up"
10. "Andromeda" Feat. D.R.A.M.
11. "Busted and Blue"
12. "Interlude: Talk Radio"
13. "Carnival" Feat. Anthony Hamilton
14. "Let Me Out" Feat. Mavis Staples and Pusha T
15. "Interlude: Penthouse"
16. "Sex Murder Party" Feat. Jamie Principle and Zebra Katz
17. "She's My Collar" Feat. Kali Uchis
18. "Interlude: The Elephant"
19. "Halleujah Money" Feat. Benjamin Clementine
20. "We Got the Power" Feat. Jehnny Beth
21. "Interlude: New World"
22. "The Apprentice" Feat. Rag'n'Bone Man, Zebra Katz and RAY BLK
23. "Halfway to the Halfway House" Feat. Peven Everett
24. "Out of Body" Feat. Kilo Kish, Zebra Katz and Imani Vonshá
25. "Ticker Tape" Feat. Carly Simon and Kali Uchis
26. "Circle of Friendz" Feat. Brandon Markell Holmes
20 of Your Favorite Rappers Naming Their Favorite Rappers