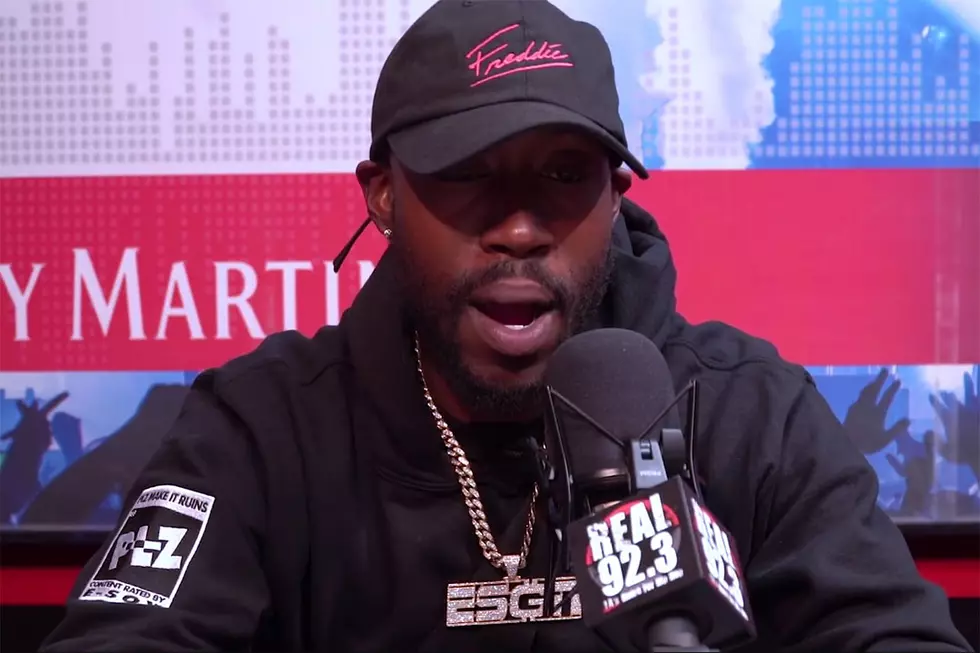 Freddie Gibbs Has Three Albums Ready for Release
REAL 92.3 LA via YouTube
It's only been two months since Freddie Gibbs dropped his latest project, Freddie, but the Indiana native already has three albums worth of music ready to release.
Gibbs stopped by Real 92.3 last week and revealed that ever since he put a studio in his house, he's been recording more songs. "I just got a new house," the rapper told hosts Cosmic Kev and DJ Hed. "Ever since I put my new studio in, I got so many songs. I probably got like three albums ready to go to be honest."
While it's uncertain when the three projects will see a release, Gibbs did tease arrival of another project by year's end. When asked if he would have another record coming out before 2018 is over, the rapper continuously said "no" with a smile on his face.
"I'm done with, you know, that Madlib album, so I just been sitting on that," he said. "I mean I got money. I don't gotta put it out yet. I'm straight, I'm good... I don't wanna put [Bandana] out yet.' 'Cause I feel like, I don't know, that might be my last project."
Check out Gibbs' interview with Real 92.3 below.
63 Hip-Hop Artists Who've Gone Gold in 2018