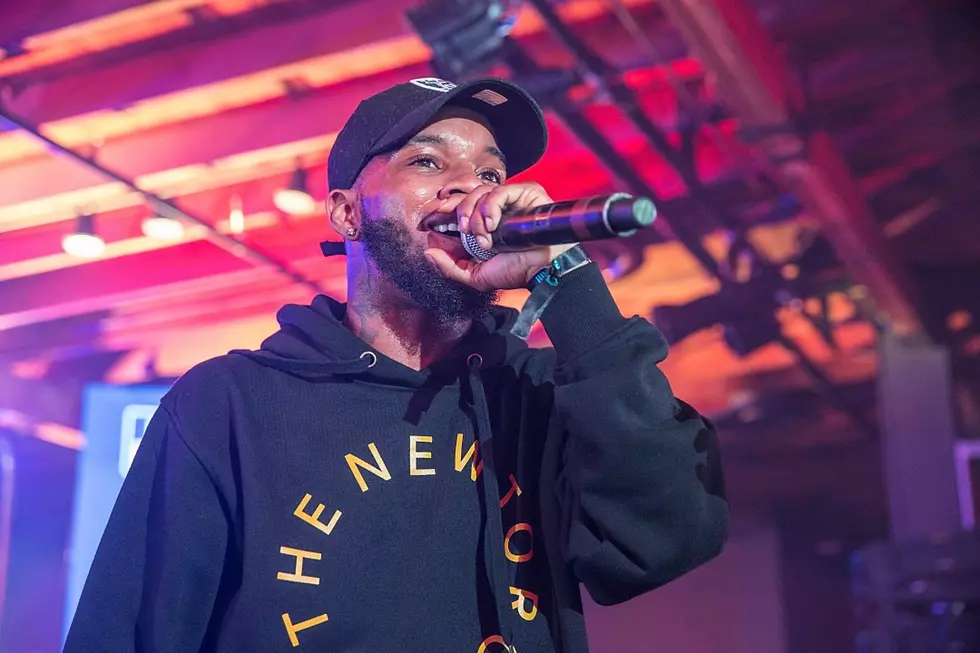 Fan in a Wheelchair Crowd Surfs at Tory Lanez Show
Rick Kern, Getty Images
Tory Lanez is known to get buck at shows, but this is a new level. At a recent show of his in Providence, R.I., even a fan in a wheelchair was caught crowd surfing. Peep the footage above.
The Toronto rapper always has a trick up his sleeve when performing, whether it's climbing walls, jumping from balconies or actually standing on the crowd, but to see a disabled fan getting held up like that is some other shit.
Tory just announced on Twitter Sunday (Dec. 18) that he's working on Chixtape 4 with his trusty producer Play Picasso, so fans can be on the lookout for that. He's coming off a strong year, with hit songs like "Luv" percolating before he dropped his debut album I Told You, which sold 53,000 copies first week.
The 20 Best Album Covers of 2016