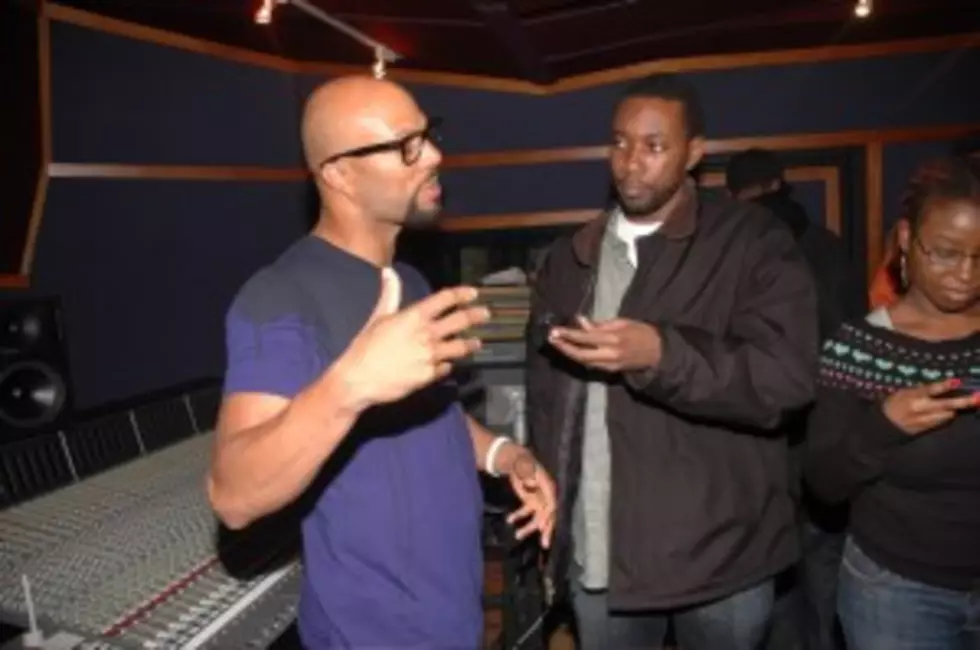 Common Just Wants To Have Fun
Don't let the above photo fool you. Com actually had some interesting stuff to say.
So, me and my co-worker went to Legacy Studios in New York City to listen to Common's Universal Mind Control earlier this week. I must say, Com just seems to be in a different space. He's among a select few, including Ice Cube, Mos Def and Ludacris, who have made the jump to Hollywood and kept their rhyme skills intact. Mos never fell off. He just doesn't care. And Cube's pen was called into question in the mid to late 90s, but he's clearly back on his rhyme on his last two LPs.
But basically, Com's Hollywood adventures seem to have affected his rhyme schemes. Not in a good or bad way. I'm strictly talking content here. Aside from "Changes," a song he hopes will be Barack Obama's inaugural song, don't expect Universal Mind Control to push the thematic envelope or be filled with introspective and thought provoking tales. That's not what Com is on. He just wants to have fun.
The jury is still out on the album. I have to listen to it a few more times before I reach a verdict. Some of you may remember that I voiced my concern regarding the Neptunes' involvement in the album this past summer. They didn't do a terrible job. Common usually goes around the room and asks all in attendance what their two favorite tracks are. Interestingly, folks kept listing tracks by former Outkast producer Mr. DJ, not Pharrell and them.
Shoot! Maybe he should have gota few tracks from Q-Tip.That Renaissance is kinda dope. Anybody else heard Com's album? What's your verdict?