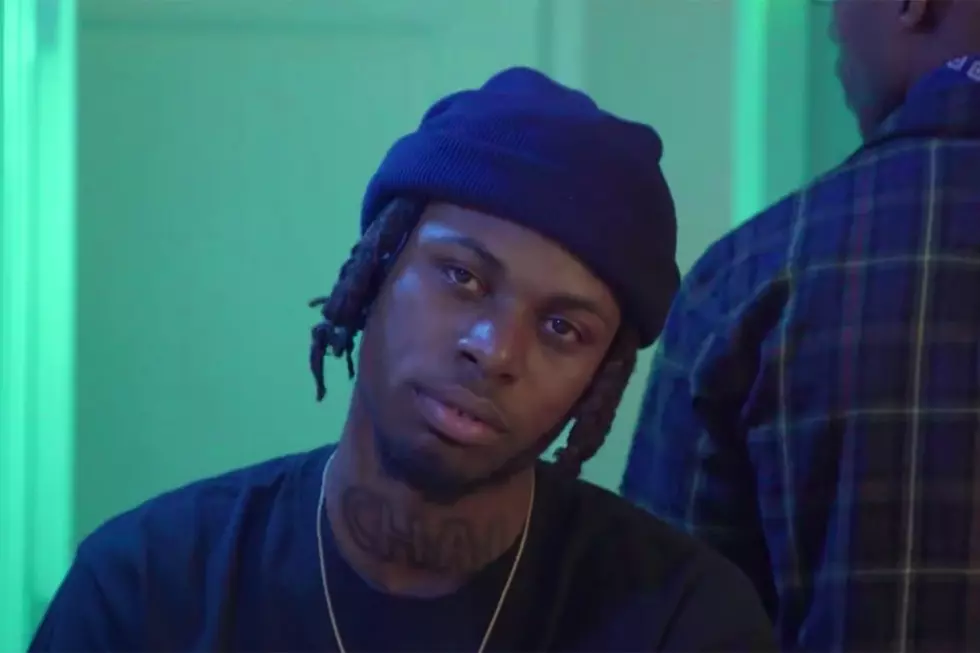 Caleb Brown Throws a Kickback in New "Hangin'" Video
CalebBrownVEVO via YouTube
Caleb Brown is back with a new visual, and while this one starts off fairly tame, it ends in a tragedy that feels like an unfortunately literal interpretation of the song it was created for.
The Juwan Lee visual for Caleb Brown's  "Hangin'" chronicles the story of a kickback at what's presumably his own crib. Everything's going well, but the atmosphere becomes a more gradual one as time passes. We'll let you see how things unfold for yourself.
The track itself is a casually aggressive one that could be played in a lot of settings. Threats and nods to flexing conventions and turn up anthems can be found throughout. "We came up on Cash Money, UGK and Death Row/All the folks be pouring lean, smoking weed and clutching fours," he raps on the song.
The track/video is the second installment of Brown's Social Experiment by Caleb Brown project, which started off with his IDK-assisted track, "Bleublk." That one also slaps.
Peep the visual for "Hangin" below. Read about Brown's come up in XXL's The Break when you're done with that.
See New Music Releases for March 2018