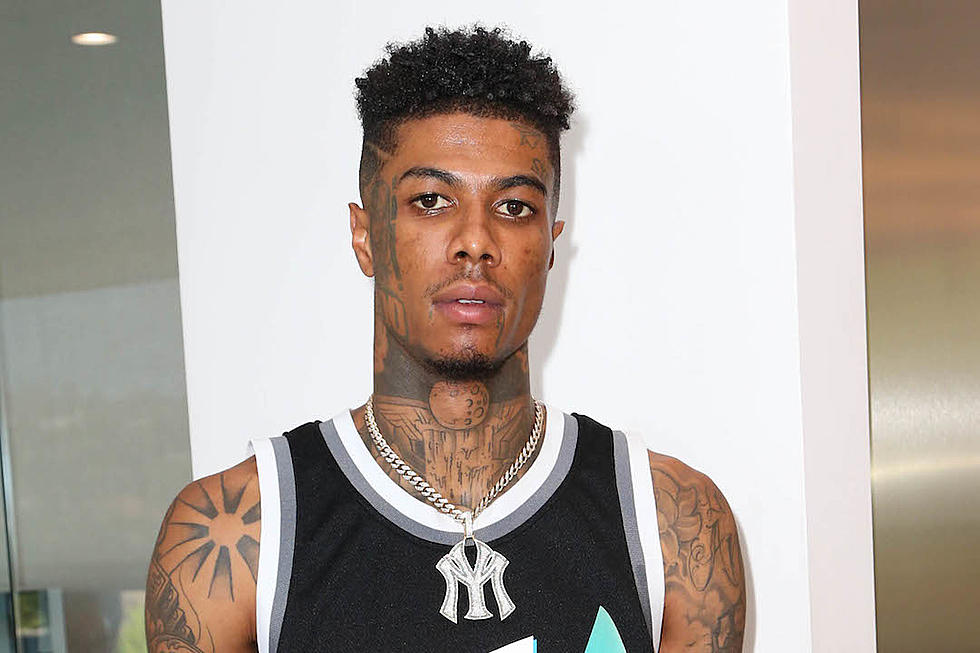 Blueface Allegedly Attacks Club Bouncer After Bouncer Wouldn't Let Him in Without Seeing ID
Maury Phillips, Getty Images
Blueface may be facing some legal trouble real soon after he allegedly attacked a bouncer at a lounge in California.
According to a report on TMZ, published on Monday (Sept. 13), the 2019 XXL Freshman is being accused of allegedly attacking a club bouncer after the rapper was asked to show proper identification.
An insider familiar with the incident told the outlet that when Blueface showed up to Skinny's Lounge in San Fernando Valley, Calif. on Sunday (Sept. 12), he was stopped by the bouncer and was asked to show ID. Apparently, the Cash Money West rapper told the bouncer he didn't have one and pulled out his phone to Google himself and show he is famous. The bouncer reportedly told Blueface that wasn't good enough and that's when an altercation ensued.
According to sources, Blueface, along with two other men, allegedly attacked the bouncer and immediately left the scene. The unidentified victim was rushed to a local hospital and was treated for bruises and scratches that required stitches. A battery report has been filed regarding the fight at the club, which happened a little past midnight. Police have the report and are currently investigating the incident, reports TMZ.
Blueface has remained relatively quiet on the music and social media front as of late. The last time the 24-year-old artist threw a punch was in the celebrity boxing ring. Back in July, Blueface won his debut fight against TikTok personality Kane Trujillo at the Bare Knuckle Fighting Championship 19 in Tampa, Fla. However, after the fight was over, Blueface got into a skirmish with a man in a blue hat and glasses after they briefly exchanged words in the ring. The "Thotiana" rapper punched the man, which sent him backwards into the ropes and he continued punching the guy while security tried to break it up.
Blueface has yet to comment on the alleged fight that took place outside of Skinny's Lounge.
XXL has reached out to a rep for Blueface for a comment.
See Rappers With an OnlyFans Account