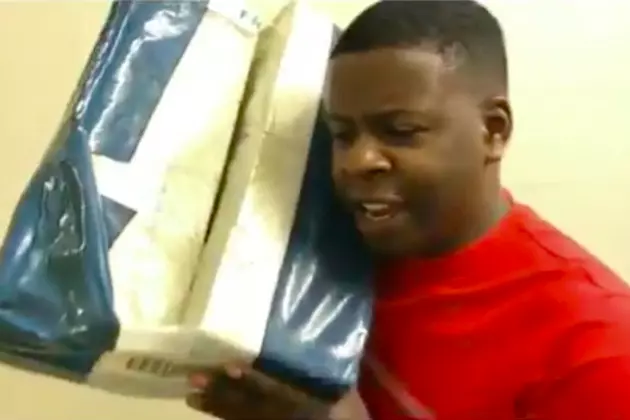 Blac Youngsta Upgrades His Money Phone After Jay-Z Lyrics
rapspotlights via Twitter
The music community is still soaking up tons of gems that were dropped on JAY-Z's 4:44 album that released exclusively to Tidal last Friday (June 30), and it looks like everyone is absorbing the lyrics differently. While some fans are focusing on Hov's admitted infidelities, and others are viewing his financial advice, Blac Youngsta seems to be moving in a different direction when it comes to his money phone.
The Memphis rapper is known for flaunting his stacks of cash on social media, often in a money phone style, which is one of the specific topics of discussion on Hov's "The Story of O.J." record.
"Y'all on the 'gram holdin' money to your ear/There's a disconnect, we don't call that money over here," Hov raps on the track.
In what could be a subliminal response to the veteran MC's lyrics, Youngsta posted a video of him holding up an entire package of money, which contained multiple stacks of cash that he claimed he would be dropping during his club hosting gig that same evening.
Youngsta isn't the only rapper to post a money phone post to social media that could possibly be in response to Hov's lyrics. Future recently posted a "mood" photo to his Snapchat of him posing with money to his ears in response to some shady lyrics that allude to his relationship with Ciara, Russel Wilson and his son. Boosie Badazz also had some words in response to the money phone lyrics.
Watch Youngsta upgrade his money phone in the video below.
See Photos of Jay Z's Different Looks Over the Years