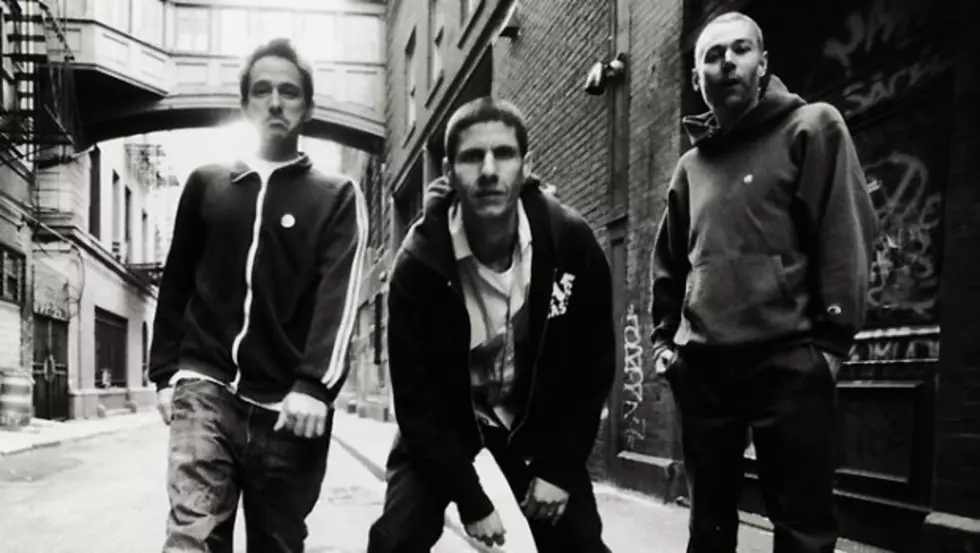 Beastie Boys Sign Book Deal To Pen Memoir
From Jay-Z to J-Zone, autobiographies have became a staple of veteran hip-hop artists. Now, the Beastie Boys are the latest act to join the memoir trend.
The New York Times reports that surviving members Mike D and Ad-Rock have signed a deal with Random House subsidiary Spiegel & Grau to pen a memoir. Although a title has yet to be announced, the book is set for a tentative 2015 release date.
In a departure from traditiona autobiographies, publisher Julie Graud says that the book will be an all-encompassing look into the world of the Beastie Boys that blends their oral history with images and musings on pop culture. Additionally, the book will feature supplementary writings from a host of journalists, including the book's editor Sacha Jenkins.
"[Mike D and Ad-Rock were] interested in challenging the form and making the book a multidimensional experience," said Grau. "There is a kaleidoscopic frame of reference, and it asks a reader to keep up."
The group's agent Luke Janklow said that they had been in talks to write a memoir long before the official announcement; however, the death of member MCA last year temporarily put the book on the backburner.
"After Yauch died, I didn't push them, but I think that Adam and Mike ended up realizing that it was the right time for them," Janklow said. "The first words out of Mike's mouth were, 'I don't want to do a straight memoir.'"
This isn't the first hip-hop memoir that Spiegel & Grau has published. The company also put out Jay-Z's Decoded in 2010.