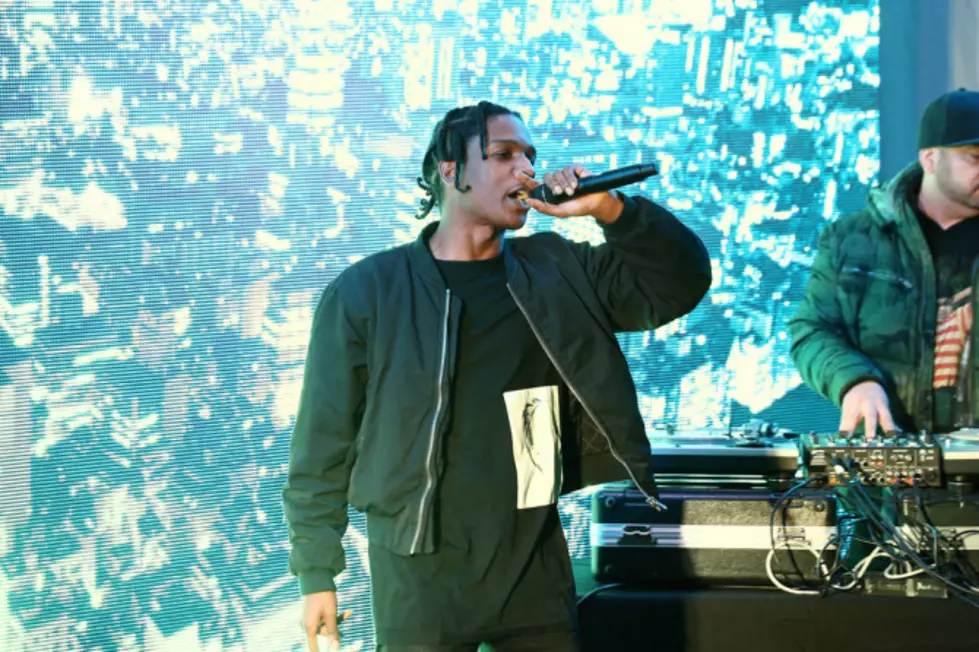 A$AP Rocky Settles Philadelphia Assault Case
Getty Image
A$AP Rocky recently dodged a legal bullet as his Philadelphia assault case was dropped by a judge after the rapper settled with the complainant. As previously reported, the de facto A$AP Mob leader was accused of slapping Lisa Wade during the "Made In America" festival back in 2013. According to Wade, Rocky was maneuvering through the crowd during a point in his show. She claims she grabbed the rapper's shirt and he responded by slapping her across the face. The alleged victim later filed a criminal complaint with the District Attorney's Office.
Rocky though, denied that he or any member of his crew ever touched the woman saying in court documents that a pack of fans "aggressively moved towards" him, insinuating that the woman was possibly a part of that pack of fans. The criminal charges were dismissed a few months later. Wade responded by suing A$AP Rocky, A$AP Mob, Live Nation Entertainment, Roc Nation, the John Doe security employers and employees, and event organizers and subcontractors.
The case has now been dismissed as the two sides have reportedly agreed on a settlement. The details of the settlement are being kept private.
Rock and Mob aren't fully in the clear concerning legal issues. Last month, a California woman sued the group claiming she was injured by A$AP Ferg while the group was crowd surfing during a concert. None of this seems to be affecting Rocky as video recently surfaced of him about to attempt to run the fade of a group of men in London.