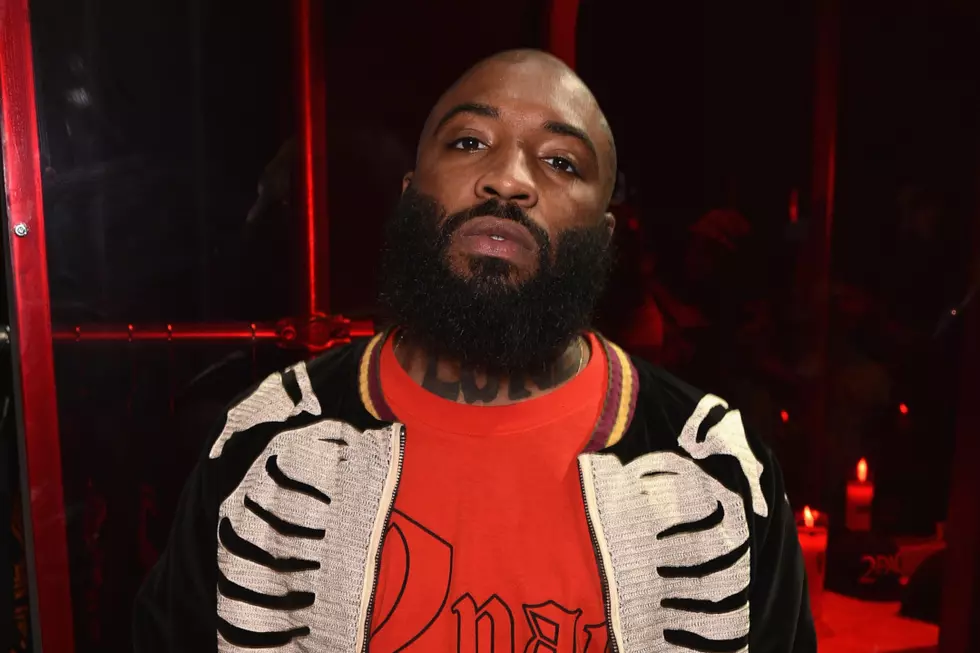 ASAP Bari Pleads Guilty to Drug Charge, Avoids Jail Time: Report
Bryan Bedder , Getty Images (2)
A$AP Bari must be breathing a sigh of relief after he cut a plea deal that eliminates the possibility of jail time for a drug case he was charged with in November 2018.
According to a report TMZ published on Wednesday (April 10), the A$AP Mob member recently appeared in a Pennsylvania courtroom to plead guilty to one misdemeanor charge of possession of marijuana. The deal guarantees that Bari will not have to be on probation or serve any jail time. All he has to do is pay a fine of $4,000.
His plea pales in comparison to the seven charges he originally faced when he was arrested late last year. Upon being pulled over by police in Palmer Township, Pa., Bari was found with 24 circular tins of marijuana inside his vehicle. Bari was then taken to Northampton County Prison where police found three more tins of weed inside his underwear after he was strip-searched.
In addition to the five misdemeanor charges, one of which was possession of drug paraphernalia, the most serious charges Bari was also facing were two felonies. One was for possession of a controlled substance with intent to deliver marijuana. The other was for criminal conspiracy to commit to possession of a controlled substance with intent to deliver. However, those felony charges have apparently been dropped.
See 33 Rappers With Wild Neck Tattoos