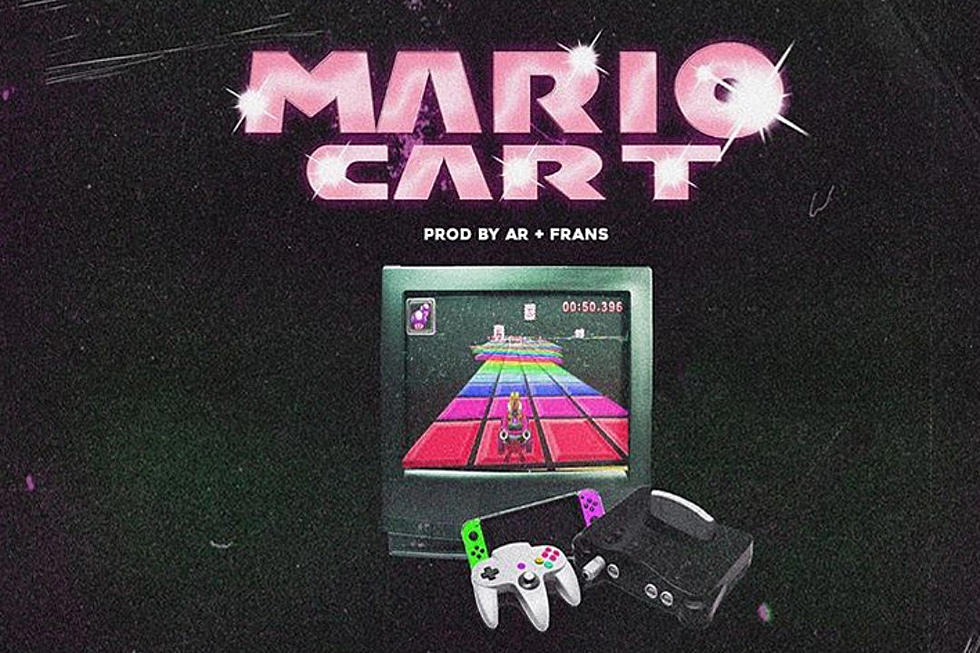 ASAP Ant "Mario Cart": ASAP Rocky Comes Along for the Ride on New Track
A$AP Ant
A$AP Ant has been keeping busy in 2018. He gets back in the race on the new track "Mario Cart" featuring A$AP Rocky on Thursday (Aug. 16).
The new banger features a dark soundscape powered by eerie chords courtesy of Frans and A.R. YG Addie adopts a slow flow over the solid soundwaves. "I'm geekin', I'm wildin', I'm tripping/That .40 be tucked, I be limping," he raps. "Gotta be focused on the mission (uh)/Gotta be focused on millions/Niggas be talkin', they dissin'/These niggas they bitchin' my mentions/Walkin' in Prada, I'm spendin'/Walk up in Prada, I'm spendin.'"
Rocky follows suit spitting, "Uh, I just hit a lick with no lickin'/Who got all the chicks and the chicken?/I wipe off her cheek when you missin'/Swipe her right off her feet when you slippin'/Wipe off your feet when you visit/Big home, like I'm big bone/Beat my chest, King Kong."
Ant already has two releases under his belt in 2018 alone, including his The Prelude project he put out in February, and the follow-up, Lil Black Jean Jacket, in May. The latter featured Hoodrich Pablo Juan, A$AP Twelvyy and more. From the sound of things, he might have more in store.
Listen to A$AP Ant and A$AP Rocky's new "Mario Cart" track below.
Here's the Ultimate Guide to Rappers With Acronyms in Their Name