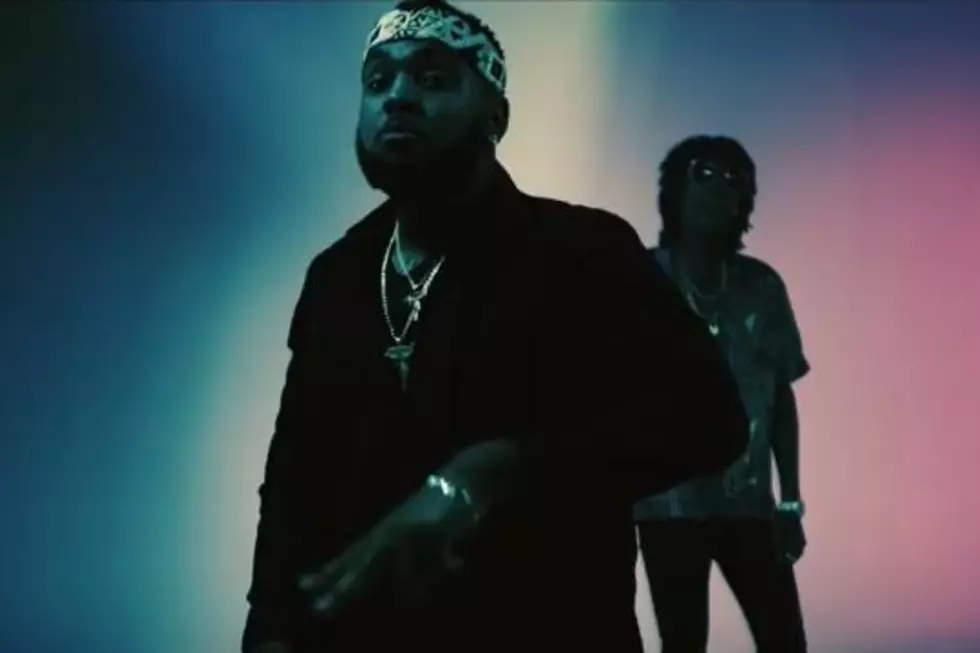 AD and Sorry Jaynari Team Up With Wiz Khalifa for "Leakin" Video
WorldStarHipHop via YouTube
AD and Sorry Jaynari continue the push for their upcoming album, Last of the 80s, with a new music video for their Wiz Khalifa collaboration "Leakin."
The video, directed by Jonathan Andrade of BLKDMNDS, sees the MC/producer duo link up with Kush and Orange Juice MC in a visual that keeps the focus on this bouncy record.
"Lit up, kinda hard for me to sit up/Nigga talk tough get hit up/Bout to roll a zip up/Pull up make the whole car lift up/Mad cause your dip coming with us/I got your bitch in the back taking pictures/Tattoos on my body like scriptures/Shorty got an ass on her sort of like Deelishis/I'ma gonna grab on it, I don't ask permission," Wiz raps on the second verse.
"Leakin" will appear on the duo's Last of the 80s, which boasts guest appearances by G Perico, Kid Ink, O.T. Genasis and Tory Lanez among others. You can pre-order the album right now on iTunes ahead of its April 28 release date. Watch AD and Sorry Jaynari's "Leakin" video featuring Wiz Khalifa and check out the official tracklist for the LP below.
AD and Sorry Jaynari's Last of the 80s Tracklist
1. "Story (Intro)"
2. "Out the Hood"
3. "Basic" Feat. O.T. Genasis
4. "Better" Feat. Wiz Khalifa and Tory Lanez
5. "40's"
6. "Who Dat?" Feat. Kool John
7. "Leakin" Feat. Wiz Khalifa
8. "Say" Feat. Kid Ink and Eric Bellinger
9. "Old Ways"
10. "#CripLivesMatter" Feat. G Perico
133 Rapper-Launched Record Labels From the Past and Present