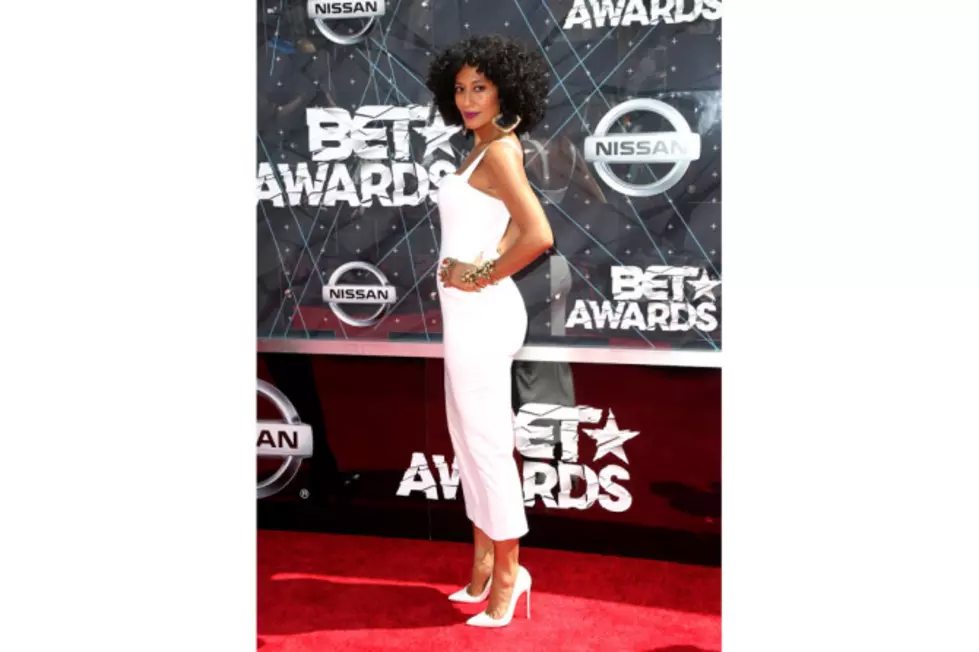 Actress Tracee Ellis Ross Says She Was Not Throwing Shade at Tyga During the 2015 BET Awards
Getty Image
Tracee Ellis Ross—who was the co-host of the 2015 BET Awards along with Anthony Anderson last night (June 28)—said she was not throwing shade at Tyga. Instead it was a case of nerves going haywire because she was hosting the live show and she genuinely has trouble pronouncing the rappers name. The 42-year-old actress posted on Instagram to clarify that she has no trouble with Tyga and was remembering how to pronounce his name. Read that post below:
When Ross introduced Chris Brown and T-Raw's performance for the show, the host was accused of dissing the Kylie Jenner's alleged boyfriend. See the video below
"Equally a triple threat," read Ross as the teleprompter displayed a copy of her script. After calling the duo "young, sexy, and black," Ross took a long pause and laughed openly before she said "Tyga and Chris Brown." Twitter ran with it and thought she was mocking them, specifically Tyga.
Glad this could get cleared up. What's more important is how good Tracee Ellis Ross looked.