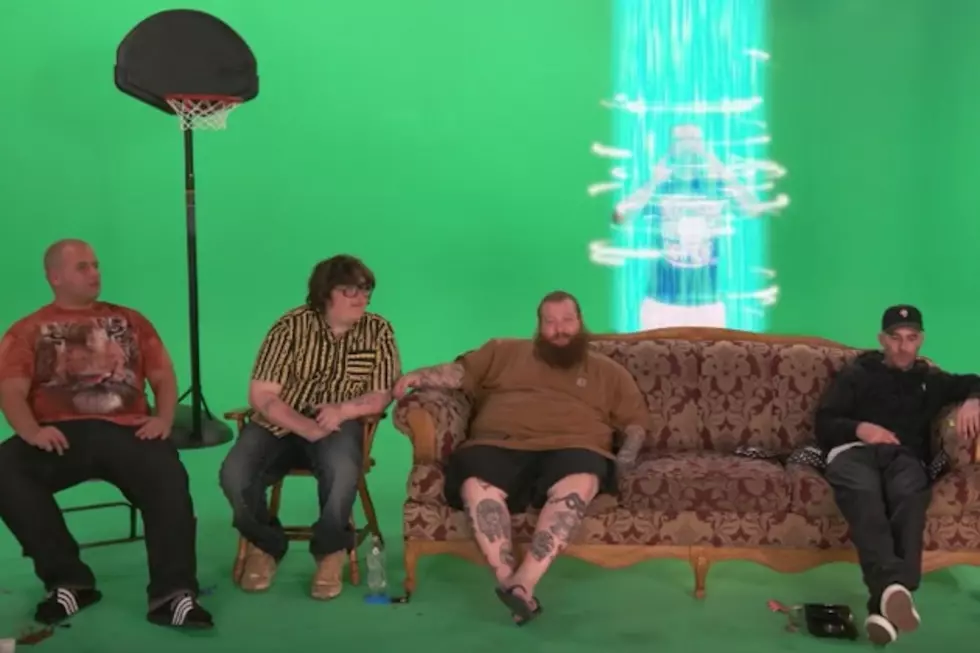 Action Bronson to Host New Show 'Traveling the Stars'
YouTube
Stoners and television enthusiasts alike will remember that on April 20, Viceland tapped the rapper-turned-TV star for Action Bronson Ancient Aliens 4/20 Special, a Mystery Science Theater 3000-style show in which the rapper, along with friends such as Big Body Bes and The Alchemist, watch and riff on Ancient Aliens, a History Channel show that offers theories about intergalactic visitors from our planet's past.
The special allowed Bronson to do some of what he does best, ingest copious amounts of THC and rattle off brilliant one-lines, and now he will be able to do both of those things more frequently as the special has been picked up for a full series run titled Traveling the Stars: Ancient Aliens with Action Bronson and Friends.
"I can't even believe this is a TV show," Bronson says, either about Ancient Aliens or his own program, though perhaps both qualify. His guests over the course of the first season will include The Alchemist, Big Body Bes, MC Eiht, Eric Andre, Tyler the Creator, Schoolboy Q, Knxwledge, Earl Sweatshirt, Andy Milonakis, Riff Raff, Dirt Nasty, Too Short and folk rock singer Melissa Etheridge. "How come we only signed up for eight episodes of F*ck, That's Delicious and I got 10 of this bullshit?" Bronson asks.
Episodes will air on Thursday nights at 11 p.m. EST with things kicking off last night. Watch the trailer above in which Bronson's guests marvel at his smoking prowess and question some of the more inexplicable events and artifacts from the past.
20 Rappers Who Appeared in Video Games