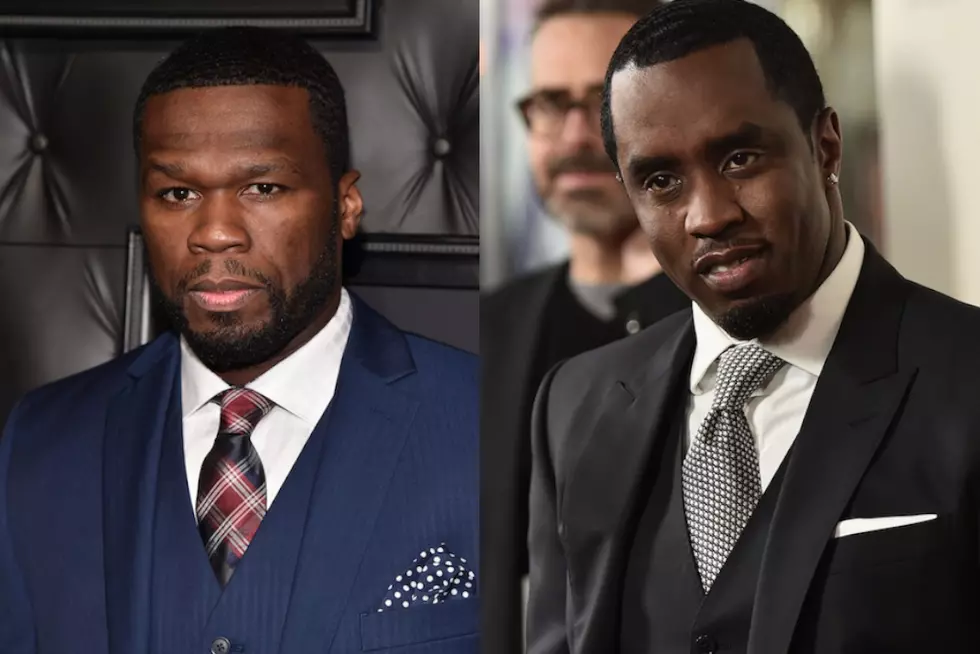 50 Cent Says Diddy's Not a Real Artist
Alberto E. Rodriguez / Bryan Bedder, Getty Images
Anytime a hot mic is in front of 50 Cent, he's almost guaranteed to stir things up and during a recent interview on SiriusXM with DJ Enuff, Fif did exactly that. When asked about EFFEN Vodka, the Queens, NY native took the opportunity to take shots at the competition and claimed that Diddy is not an artist.
"[Diddy] is a guy who stands next to the guy. I am the guy," said 50. "He's next to Biggie, he's next to Ma$e, he's next to Craig Mack, he's next to The Lox, Lil' Kim. When have you ever seen him by himself and it's exciting? Even when it's tribute music, there's three or four other people because he's not an artist. He's a party promoter, a businessperson, a producer. A lot of different things but not an artist."
The rapper's most recent comments are the continuation of a long-standing beef between the two that stems from their respective stakes in the vodka brands Ciroc and Effen. Since 2014, the two have thrown pot shots at each other on social media and in interviews with 50 usually acting as the aggressor. His latest statement that Puffy is "the guy next to the guy" will likely reignite the drama.
Elsewhere in the interview, Fif comments on the upcoming season of Power, the status of the Kanan Reloaded mixtape, his relationship with Eminem and much more.
30 Albums That Will Make You Appreciate Hip-Hop