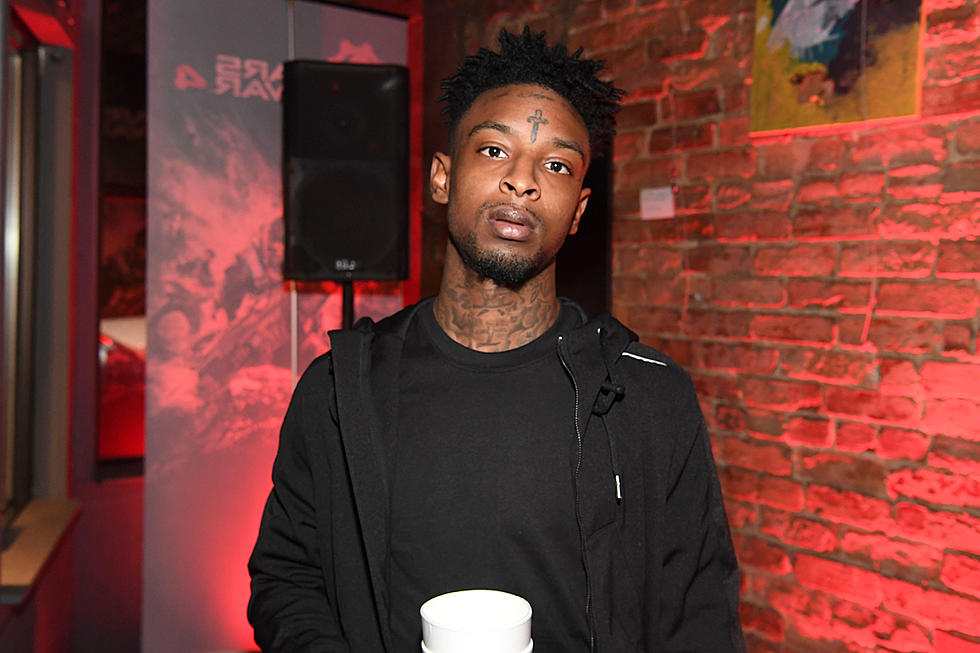 21 Savage Says He's the Richest New Rapper of the Year
Paras Griffin, Getty Images
https://www.youtube.com/watch?v=RoX9eIWtNvE
Confidence is something that 21 Savage does not lack. TMZ cameras caught the "X" rapper leaving Avianne & Co. in New York City Tuesday night (Feb. 21) while a small group of elementary-age kids swarmed 21, asked him for autographs and praised him as the "best rapper in the world." After this mini ego boost, the ATL sensation had no problem flashing his diamonds and flexing for everyone in sight.
"I'm the richest new rapper of the year man," exclaimed 21 after showing off his new chains and watch to the cam.
And while the math is definitely still out on whether that statement is fact or fiction, the former XXL Freshman is undoubtedly on a roll. The 22-year-old made his move to a major label by officially signing to Epic Records in January and just announced his first headlining tour, aptly titled Issa Tour earlier this week. 21 plans to bring Young M.A., Tee Grizzley and Young Nudy along for the 29-city tour.
While they had him, TMZ also asked 21 what he plans to request on his tour rider and it's clear the rapper already had his list of demands ready. Among the dietary requests: "Salads, Fiji Water, steaks and shrimp." And don't forget the extra curricular's.
"Playstation 4, 2K, Madden and a bottle of Hennessy," said 21, finishing off the list.
Check out the list of cities 21 plans to hit on Issa Tour here and peep the funny video above.
See Behind-the-Scenes Photos of 21 Savage at 2016 XXL Freshman Class Cover Shoot