Tech N9ne Announces "Independent Powerhouse Tour 2013" Dates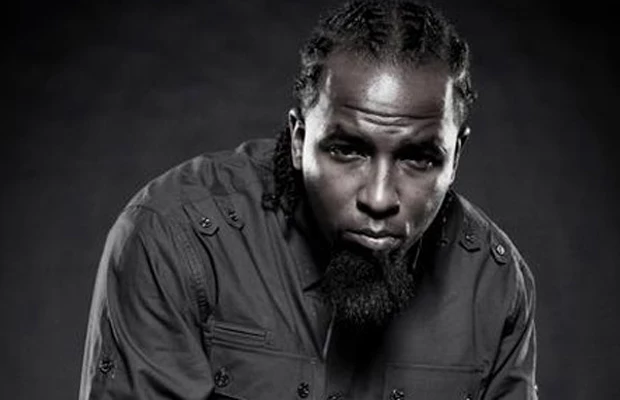 Tech N9ne is ready to hit the road once again.  He recently announced the Independent Powerhouse Tour next year. The Strange Music leader will be headlining and bringing along names Brotha Lynch Hung, Krizz Kaliko, Kutt Calhoun, and recent signees Rittz and Ces Cru.
In related news, Tech is also confirmed to perform at the 2013 Paid Dues Festival in March. Others to share the stage with him are De La Soul, Macklemore, Ryan Lewis, Immortal Technique and plenty more.
Independent Powerhouse Tour 2013
| | | |
| --- | --- | --- |
| Friday, March 15, 13 | Tulsa, OK | Cains Ballroom |
| Saturday, March 16, 13 | Oklahoma City, OK | Diamond Ballroom |
| Sunday, March 17, 13 | Wichita, KS | Cotillion |
| Tuesday, March 19, 13 | Salina, KS | TBA |
| Wednesday, March 20, 13 | Colorado Springs, CO | Black Sheep |
| Thursday, March 21, 13 | Ft. Collins, CO | Aggie Theater |
| Friday, March 22, 13 | Denver, CO | Fillmore Theatre |
| Saturday, March 23, 13 | Farmington, NM | TBA |
| Sunday, March 24, 13 | Albuquerque, NM | Sunshine Theater |
| Tuesday, March 26, 13 | Tucson, AZ | Rialto Theater |
| Wednesday, March 27, 13 | Tempe, AZ | Marquee Theater |
| Thursday, March 28, 13 | Las Vegas, NV | House Of Blues |
| Friday, March 29, 13 | San Diego, CA | House Of Blues |
| Saturday, March 30, 13 | San Bernadino, CA | Paid Dues |
| Sunday, March 31, 13 | Santa Cruz, Ca | Catalyst |
| Tuesday, April 2, 13 | Sacramento, CA | Ace of Spades |
| Wednesday, April 3, 13 | Chico, CA | Senator Theater |
| Thursday, April 4, 13 | Eugene, OR | McDonald Theater |
| Friday, April 5, 13 | Portland, OR | Roseland Ballroom |
| Saturday, April 6, 13 | Seattle, WA | Showbox SoDo |
| Sunday, April 7, 13 | Seattle, WA | Showbox SoDo |
| Tuesday, April 9, 13 | Spokane, WA | Knitting Factory |
| Wednesday, April 10, 13 | Missoula, MT | Wilma Theater |
| Thursday, April 11, 13 | Boise, ID | Knitting Factory |
| Friday, April 12, 13 | Salt Lake City, UT | Saltair |
| Saturday, April 13, 13 | Casper, WY | TBA |
| Sunday, April 14, 13 | Billings, MT | Babcock Theater |
| Tuesday, April 16, 13 | Rapid City, SD | TBA |
| Wednesday, April 17, 13 | Sioux Falls, SD | TBA |
| Thursday, April 18, 13 | Fargo, ND | TBA |
| Saturday, April 20, 13 | Omaha, NE | Sokol Hall |
| Sunday, April 21, 13 | Milwaukee, WI | Eagles Ballroom |
| Tuesday, April 23, 13 | Chicago, IL | House OF Blues |
| Wednesday, April 24, 13 | Indianapolis, IN | Egyptian Room |
| Thursday, April 25, 13 | Detroit, MI | Royal Oak Music Theatre |
| Friday, April 26, 13 | Cleveland, OH | Agora Theater |
| Saturday, April 27, 13 | Pittsburgh, PA | Stage AE |
| Sunday, April 28, 13 | Worcester, MA | Palladium |
| Monday, April 29, 13 | Providence, RI | Fete Ballroom |
| Tuesday, April 30, 13 | Philadelphia, PA | Theatre of Living Arts |
| Wednesday, May 1, 13 | Silver Spring, MD | The Fillmore |
| Thursday, May 2, 13 | Charlotte, NC | Tremont Music Hall |
| Friday, May 3, 13 | Charleston, SC | TBA |
| Saturday, May 4, 13 | Atlanta | TBA |
| Sunday, May 5, 13 | Nashville, TN | Marathon Music Works |
| Monday, May 6, 13 | Columbus, OH | Newport Music Hall |
| Tuesday, May 7, 13 | Sauget, IL | Pops |
| Wednesday, May 8, 13 | Bloomington, IL | The Castle Theatre |
| Thursday, May 9, 13 | Rochester MN | Mayo Cvic Center |
| Friday, May 10, 13 | Des Moines, IA | Val Air Ballroom |
| Saturday, May 11, 13 | Kansas City, MO | Midland Theater |