Lil Wayne Resting At Home Per Doctor's Orders [Update]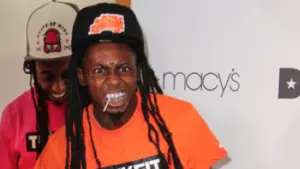 TMZ reported that Lil Wayne's private jet made an emergency landing yesterday after the rapper experienced seizure-like symptoms. After being transported to a local Texas hospital, Wayne reportedly checked himself out Thursday (October 25) afternoon.
The Cash Money rapper, however, has released a statement refuting TMZ's report and clarifying that he suffered from a combination of dehydration and a migraine.
"Lil Wayne was successfully released from the hospital after being treated for a severe migraine and dehydration," a statement from his publicist read. "He is at home on doctor mandated rest and will return to work soon. He appreciates all of his fans for their support and love."