Rumor: Nicki Minaj Disses Rihanna at VMAs?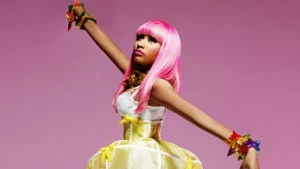 Did Nicki Minaj diss Rihanna at the MTV Video Music Awards last night (September 6)?
From one account, it certainly appeared like that. Trishelle Cannatella, a former castmember from MTV's The Real World, took to her Twitter to explain the alleged exchange between the Young Money rapper and RiRi.
"OMG #VMAs inside scoop," Cannatella began tweeting. "Nicki Minaj just told Rihanna to "sit the f**k down" when she tried to hug her!!! Love it!!!"
Nicki and Riri were always friendly in the past. The two even joked about moving together after tweeting a photo on the set of Nick's "Fly." They've also worked together on Rihanna's "Raining Men" off Loud. They're also connected in other ways. Minaj is the labelmate of Drake—who previously had a fling with Rihanna—and collaborated with Rihanna's ex boyfriend, Chris Brown, on Roman Reloaded's "Right By My Side." Rihanna was the alleged source of friction that sparked the wild Breezy/Drizzy, bottle-throwing incident at New York City nightclub, W.i.P back in June.—Mark Lelinwalla