Psy Doesn't Know Who Drake Is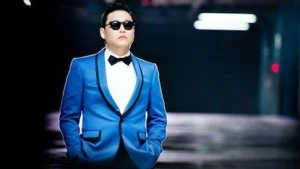 South Korean rapper/singer Psy, whose massive viral hit "Gangnam Style," continues to climb the charts in the U.S., apparently has some members of rap royalty checking out his musical progression.
YMCMB's Drake happens to be one of them, who apparently asked Psy questions detailing the hit single's composition and the cost of the music video. But Psy, funny enough, didn't recognize the Toronto's favorite rapper.
"I was at the VMA and I was sitting down at the chair, and someone asked me, 'Hey, how much your music video cost? Hey, who wrote the track?' I said, 'I wrote the track,' and he said, 'Oh, yeah? Wow.' But I didn't recognize who he was. And then suddenly when they announced, 'The winner is Drake,' and then he stands up, and he walks away. I was like, 'Oh! Is that Drake?' So Drake asked me something and I was like, 'Who is he?' Am I nuts? So after he came back, I said, 'Oh, Drake, I'm so sorry.'"
Psy's hit single "Gangnam Style" has reached No.1 on iTunes singles chart, and is currently at no. 11 on the Billboard Hot 100. —Jaeki Cho (@JaekiCho)