Lauryn Hill, Scarface Join Nas For Rock The Bells NYC Finale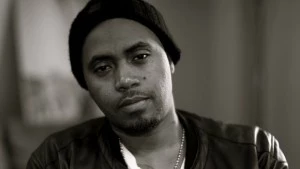 Rain (drizzle), rain (sideways) and more rain (torrential) led to set delays and an early curtain call for the Paid Dues stage at Rock The Bells in New Jersey on Sunday (September 2), but the oft-kilter operation that created a comatose atmosphere was rocked awake when headliner Nas introduced Lauryn Hill for "If I Ruled the World."
The former Fugees singer smiled wide and danced across the stage in a fitted leather jacket, striped shirt, flowing pink pants and a closely cropped 'do.
The one-time Columbia label-mates, Nas and L Boogie, delivered a punch to the PNC Banks Arts Center on the second day of Rock The Bells. (DMX and Eve headlined Saturday's festivities.)
While Jay-Z was just down I-95 casting a wide net with his Made In America festival, Nas helped to produce a more intimate affair. Crowd favorites like Illmatic selections "Represent," "It Ain't Hard to Tell" and Main Source's "Live at the Barbecue" were early treats. DJ Green Lantern mixed things up behind the boards, while Nas did the same on stage, bringing our Scarface for the Geto Boys' "Mind Playing Tricks on Me."
The pair quickly segued into their DJ Khaled collaboration, "Hip-Hop."
"And if I cried two tears for her," 'Face sneered. "That would be the most that I would give to her."
The ode to truism struck the bell for the night; earlier in the evening, Common delivered the prequel to "Hip-Hop" with his breakout, "I Used to Love H.E.R."
The Chicago MC was spry during his set, backed by a four-piece band, DJ and Twilite Tone on the MPC.
Ever true to his B-boy roots, Common gifted the audience a song completely freestyled, where he invited a young lady to the stage to  join him. The two danced during "Come Close" over Beyonce's "Party." Then, Com kick some rhymes, picking out details from the crowd and punctuated it with a note for Kristen, his new friend, about what they could do later.
Two sets earlier, Slaughterhouse powered through their time on stage, which coincided with the downpour. Each member took turns wowing the crowd with their lyrical wizardry. The foursome capped things off with a rendition of their BET Hip-Hop Awards cypher.
Another collective, the Hit Squad, was scheduled to headline the smaller Paid Dues stage, but Erick Sermon, Redman and company had their set called off when the stage, largely uncovered, was shut down after heavy rainfall.
Despite the cancellation, Nas and Hill packed plenty of nostalgia to the occasion. Nas also brought out Large Professor, and the Queens MC shouted out his one-time manager, the late Chris Lighty. In between each act, from J.Cole to Curren$y, screens flanking the stage flashed tribute messages to Lighty, who passed late last week.
But it was Hill's turn through "Ready or Not," "Fu-Gee-La" and "Doo Wop (That Thing)" that left the festival buzzing.
"I've been gone a long time," she told the crowd. "But I'm back." —Jayson Rodriguez (@jaysonrodriguez)