DMX Calls Out Drake For Involvement With Aaliyah Project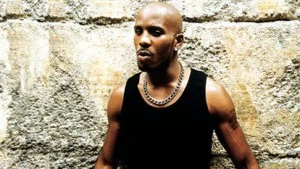 After revealing his distaste for Drake with Power 105.1's The Breakfast Club earlier this year—sharing with the morning crew that he doesn't like none of the stuff he talks about, his face and his haircut—X continued with his barrage of insults against Drizzy on the show earlier today (September 13), this time about the rapper's involvement with Aaliyah's upcoming posthumous album.
It's disrespectful," X told the Power 105.1 morning team about Drake's handling the project. "It's disrespectful. That don't even make sense. See, that's what I'm saying. You can't do shit like that. It's wrong." As previously reported, Drake and his longtime producer Noah "40" Shebib will helm the beloved late singer's forthcoming project. X, who's worked with the late songstress in the past, is upset at the fact that the T Dot native isn't including the people that were close to singer on the album.
"I'm feeling some kind of way about the fact that you've been commissioned," he mentioned on MTV's RapFix Live yesterday (September 12) where he unveiled more ill will towards the rapper. "You've been blessed, you've been given the opportunity to do the [Aaliyah] album yet you don't include anybody she worked with personally. What part of the game is that?"
Jumping on air with The Breakfast Club today, the ill will went up another level as X bluntly exerted, "I wish it was maybe seven years ago or maybe 10 years ago, where you could catch him in the elevator and beat him up. Just to let him know that it's real son."
As of press time, there's been no comment from Drake's camp about the matter. DMX's Undisputed album is now available on iTunes.—Ralph Bristout (@XXLRalph)