Jay Electronica and stic.man Respond to Rumors of Writing for Nas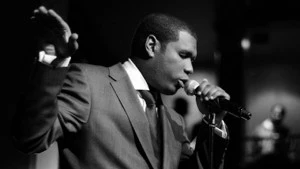 Yesterday, there was gossip swirling about online that Jay Electronica and stic.man of dead prez each contributed heavily to writing Nas' 2008 album Untitled. Last night, both took to their social media pages to address the rumors. Neither came out and vehemently denied the rumors, but they both acknowledged Nas' greatness.
Nas is one of the Greatest Ever. never has and never will need a ghostwriter. that man's pen and legacy is without question.

— ℒℴѵℯJay ELECTRONICA (@JayElectronica) August 15, 2012
stic.man, via his Facebook page:
As far as the rumors about myself and jay electronika ghost writing for Nas, let me say this. Nas is one of the if not the most prolific original lyricist to EVER do it. My contributions to his album was a collaboration and an honor and under his direction of what he wanted to convey and say. Haters cant discredit that man's genuis. Nas is the Don.