Game Confirms Wedding is Cancelled: "I Just Wasn't Man Enough to See It Through"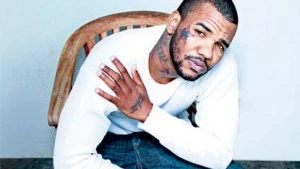 The Game is confirming his wedding to fiancée Tiffney Cambridge has been cancelled and he's taking all the blame.
"The rumors are TRUE," Game tweeted Thursday (July 19), just nine days before he was supposed to be married. "The wedding is OFF. It's not her fault, it's mine ! She's a GREAT woman, I just wasn't man enough 2 see it through. Important message to all men: If you're lucky to have ½ of the woman I had… Appreciate her & do everything necessary to keep her happy !
"I am truly sorry & apologetic to my family, friends & EVERYONE that this has affected & inconvenienced. Not everyone has a happy ending."
With that series of tweets, Game confirmed the news of his wedding being cancelled, which was first posted on the couple's website, this morning (July 19).
"We regret to inform you that the wedding of Tiffney Cambridge & Jayceon Taylor has been cancelled," a message on their site said.
Game seemingly hinted at the situation in prior days via Twitter.
"When LIFE throws you lemons…. Squeeze em' & mix em with Patron," Game tweeted on Tuesday (July 17).
"Time is the only thing you can't get back," he added yesterday (July 18). "Use it wisely & understand that once a decision is made…. There is NO reversing that moment."
Just on Sunday (July 15), news broke about the Game and Cambridge shopping a reality television series about getting married.
According to TMZ, the rapper joined forces with 51 Minds Entertainment (the minds behind Flavor Flav's Flavor of Love) and were in talks with MTV and VH1 for distribution of the reality series about his proposed wedding.—Jakinder Singh