Update: Detroit Police Seize Dogs from Young Calicoe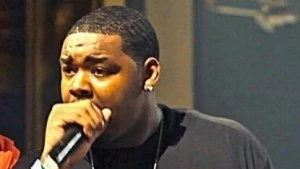 Detroit rapper Young Calicoe is learning the hard way how important it is to be mindful of what's said when cameras are rolling.
As previously reported, the Motor City up and comer came under fire recently when a video shot by Midnight TV Hood Reality hit the 'net and showed a horde of animals on his property. Now, The Detroit News is reporting that police have seized the animals. According to Detroit Police Sgt. Eren Stephens, the police are launching an investigation as to whether this is part of a larger dogfighting or cockfighting ring.
"We're just happy right now that the animals are going to be receiving high-quality care," said Kevin Hatman, a spokesman for the Michigan Humane Society, where the animals are being taken. "I'm personally glad that the animals are here, and we're going to be taking a look at them."
In the video, Calicoe takes the cameras around his property and shows off numerous animals. "We've gotta fuckin' zoo over here," he says at one point. "Anybody want to fight some dogs? I hope we don't get indicted for that…that Michael Vick-type shit."
Later, the camera pans to dogs and roosters. "We fight them too," he confirmed, acknowledging the rooster. "Anything that's got to do with gambling, put some money up, we do it."
Stay tuned as more develops. —Adam Fleischer (@AdamXXL)