Prodigy Talks About James Rosemond Confessing to Tupac Quad Studios Shooting [Video]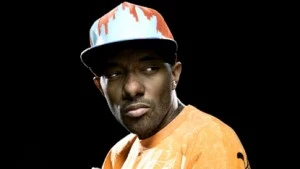 An 18-year mystery seemingly came to an end, last week, when reports surfaced that Jimmy "Henchman" Rosemond confessed his involvement in the 1994 Quad Studios New York City shooting of Tupac Shakur during proffer sessions with the government last fall.
Shakur was robbed and suffered five bullet wounds. Though he would eventually accuse Rosemond of setting him up on The Don Killuminati: The 7 Day Theory's "Against All Odds"—a record that was released after his death—Shakur initially blamed former friends The Notorious B.I.G. and Sean "Puffy" Combs for the ambush, which ignited the infamous coastal feud of the mid '90s.
Prodigy, who also feuded with 'Pac and was on the front lines representing the East Coast during the feud, recently reacted to Rosemond's confession.
"People that are in the know, that know a lot of street people in New York, they knew that already," P told XXL of Rosemond's confession. I had a connection with 'Pac. We had friends in common from Queens. They started tellin' me the story about how 'Pac knew that had nothin' to do with Biggie. He was just tryin' to create controversy to sell records. He knew how to create that controversy to make it bigger in the media and all that type of shit. Just seein' it all come to surface now, it's just like, 'Wow.'"
Two weeks ago, Rosemond was found guilty of conspiring to kill a 50 Cent associate. He was found guilty of running a multimillion-dollar, cross-country cocaine shipping operation three weeks prior.—Carl Chery