Game Tweets Broken Thumb Picture After Basketball Injury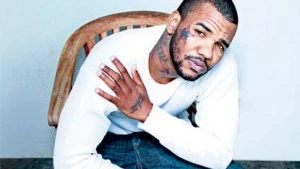 The Game broke his thumb and a bone in his wrist, while playing basketball in a recreation league, according to TMZ.
The celebrity news website reports that the Compton rapper suffered two broken bones during a basketball game at the famous Drew League in Los Angeles this past weekend.
Game confirmed the injury via his Twitter account yesterday (July 29).
"Broke my fuckin thumb !!! I can't win for shit," Game tweeted, followed by an Instagram picture of his thumb in a cast.
TMZ reports that Game was playing on the same squad as NBA players including John Wall, Paul George, DeMar DeRozan and Metta World Peace, who has also been known to rap through the years.
This past Friday (July 27), Game made headlines for an entirely different reason—for proclaiming that his wedding is back on.
Two weeks back, Game pulled the plug on his wedding to fiancée Tiffney Cambridge, saying it was all his fault, only to have a change of heart say it's back on.—Jakinder Singh