Fabolous Praises Nas's Life Is Good Album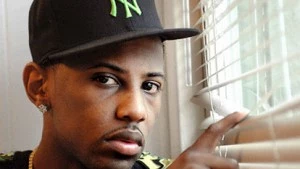 Nas new album Life Is Good has received excellent reviews from critics and fans since its debut last week.
Fellow MC, Fabolous, recently praised the Queensbridge rhyme slinger's latest offering during an interview with XXLMag.com.
"I think it's actually a breath of fresh air for hip-hop," Fab said. "It's a different direction than a lot of the hip-hop that's been coming out more recent. It's so fresh. It's so good to hear fresh music once in a while. You know, nothing wrong with the sound that's in hip-hop right now, except for that it's over-saturated you know, but I think Nas gives a different approach.  I think that's dope.
"It's just about making great hip-hop overall and I think Nas' album adds to that," 'Loso added.
Fab proceeded to say that he respects a lot of the newer music that's out now.
"I like a lot of new stuff, but also I'm kinda traditional and old school, so I listen to but I'm also trying to give the ear to the new people," he admitted. "So I'm always online and checking out the sites and hearing everybody from Kendrick Lamar to A$AP Rocky, those guys. I just like to check them out.  I'm also a person who pays attention to what you're saying so it's not just your beats to me, so I gotta get into what you're saying and then I can take everything in you know."
The Brooklyn MC dropped his video for "Death in the Family" on XXLMag.com on Monday (July 23).—Chanel Clark