Crooked I Wants $1 Million From Death Row Records to Drop Unreleased Album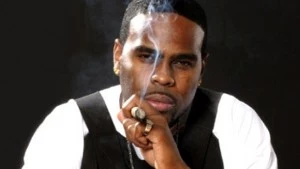 Crooked I is willing to allow Death Row Records to drop his old, unreleased album, Say Hi To The Bad Guy. He just wants $1 million for it.
In an interview with AllHipHop.com, one-fourth of Slaughterhouse said that WIDEawake Entertainment, which now owns Death Row, is only interested in releasing it's wealth of material, but doesn't have the marketing strategy to execute their plans.
"[Death Row] called me and they wanted me to support it," Crook told AllHipHop. "I told them, 'If you want me to do some shit, cut me a check for $1 million, and I'll come over there for some solo shit.' I told them if they weren't going to do anything like that, then I wasn't going to support anything. It's reminding people of a past that no longer exists. There is no real Death Row Records anymore,"
"They are trying to put out old shit, and they don't know how to market it," he added. "They don't know how to do that in my opinion. So when they read this, all I have to say is $1 million. As a matter of fact, it was $1 million back then. I want $1.5 now."
An album that Crooked I is more excited about reaching the masses is Slaughterhouse's Shady Records-debut album, welcome to: Our House, which is slated for an August 28 release.—Jakinder Singh