Cam'Ron Fires Shots at Ma$e On Jim Jones' "60 Rackz" Remix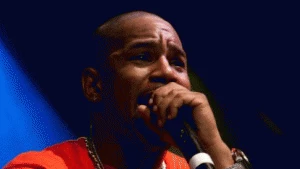 Ma$e and Cam'Ron's relationship has been more rocky than the jewelry the latter always brags about on record. And with Cam's recent verse on Jim Jones' "60 Rackz (Remix)," it's clear that things haven't changed one bit.
Released Tuesday (July 3), Jones' record found his fellow Diplomat general ensuring fans that he has no plans of linking back with his former childhood friend and Children of the Corn member.
"I be me, you be you, apologies to Groovy Lou/Sorry bruh I ain't fucking with Ma$e, yeah yeah tell him you be cool," Killa Cam spits on the remix. "Me I rep that Hud 6. I ain't even going to play with him/Harlem Underworld for real, you can fool Wale and them."
As the latter line refers to Ma$e's recent collaboration with MMG's Wale, Cam's ill will towards the rapper-turned-pastor stems from his nonattendance at Harlem friend and Harlem World member Huddy 6's (born Andre Hudson) funeral back in October 2010.
According to Killa, via a Twitter response to a fan at that time asking if Ma$e attended the funeral, the rapper shared his opinion on Betha's no-show tweeting, "hell no dat fuckin' sucka ass ni–a."
During that same month, Cam name-checked his former partner-in-rhyme once more on his tribute track dedicated to Hud 6, as he spat, "145 and St. Nick, I'm there for Blood wake, 13 years later back here for Hud wake/Can't lie my mind is in a bugged state…Talk slick about Hud, found out how slugs taste/Where Betha at? I'm like fuck Ma$e, this is deeper than rap."
As of press time, Ma$e has yet to respond or speak on the matter.—Ralph Bristout