Lil Wayne Earns His 100th Hit On Billboard's R&B/Hip-Hop Chart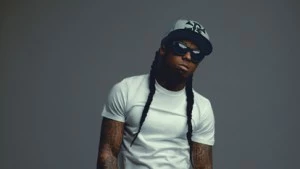 Lil Wayne can't be stopped.
After appearing on French Montana's current star-studded smash "Pop That," the Young Money leader earned his 100th entry on Billboard's R&B/Hip-Hop songs chart after the track debuted at No. 57 on the chart.
According to Billboard, Weezy is the third artist and second rapper to achieve the impressive feat since the R&B chart's incarnation in 1942. Though Jay-Z holds the top spot for rappers—holding 108 chart titles under his belt— the two artists fall behind the late James Brown, who earned 111 charted entries between the span of 1956 and 1993.
Among his 100 charted tracks, Weezy has had eight songs hit No. 1 since first making his chart appearance on Juvenile's 1999 hit "Back That Thang Up" which also featured Cash Money sound architect Mannie Fresh. The song would peak at No. 5 on the R&B/Hip-Hop Songs chart thus giving Wayne his first of 29 top 10 records. In 2007, he captured his first No. 1 on his guest appearance for Lloyd's "You." The following year, as Billboard puts it the YMCMB spitter "exploded" by debuting 18 on the charts including "Lollipop" and "A Milli." Only other rapper to earn more number no. 1 singles are Drake and Jay-Z, each sharing nine.
The news comes as Weezy, who's prepping his forthcoming I Am Not A Human Being II, recently revealed to MTV that that he's spent more time on this project than part one of the sequel. "I Am Not A Human Being II, that's what I'm workin' on right now, actually I'm finished. The difference between [this] album and the last I Am Not a Human Being would be the music wasn't rushed," he explained to MTV News after performing at Hot 107.9's Birthday Bash. "Last time the music was rushed because I had to take that eight-month vacation on that island so we had rushed the music, but this time we didn't rush the music."
Weezy's first single off the project, "My Homies Still" featuring Big Sean is now available on iTunes.—Ralph Bristout