Jim Jones Says New Diplomat Single Features Lil Wayne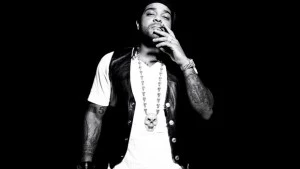 There have long been murmurs of a Diplomat reunion, with little music to back it up, though. Jim Jones says that's about to change.
In a recent interview with Sway In The Morning on Shade45, the Harlem native revealed that the New York collective is preparing to release their new single, which will feature Lil Wayne. "Me and Cam just finished the first Diplomat single," Jones said. "Actually, Wayne is on the hook. It's called 'Have You Ever Made Love to a Diplomat.' It's definitely an incredible record."
Some may be surprised to hear of the collaboration, at least as it relates to Jones. Though Wayne has collaborated with members of the Diplomats before, Jimmy caused a stir last August when he tweeted, "Real men dont wear spandex smh lol," following Lil Wayne's MTV's Video Music Awards performance where he rocked tight pants. The air has since been cleared, it seems.
Jones also opened up about his Dipset cohorts' individual work. "Juelz has been going through a really crazy period in his life as far as back-to-back instances with the law that's personal," he said. "So things get caught up. Cam has still been doing music, we always doing music, and for the last three months, Juelz had been in the studio strong. I know he's got like 30, 40 songs that he's been picking through and he's about to put out his mixtape."
Currently, there is no official release date for the Diplomat single or album. —Adam Fleischer (@AdamXXL)