50 Cent Says Chief Keef Has a "Hard Edge"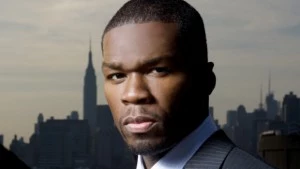 50 Cent is continuing his radio promo run for his upcoming album, 5 (Murder By Numbers), and at a recent stop in Chicago, he spoke on the Windy City's buzzing up and comer, Chief Keef.
"He got that kinda energy—it feels street to me," Fif said on Power 92 when asked about the 16-year-old rapper, who just recently inked a deal with Interscope, which is also 50 Cent's label home. "It feels like it got some hard edge. The things that I heard from him had that hard edge to it. [A collaboration] might be a cool little thing to put together."
50's compliments for Keef come after rappers like T.I., Young Jeezy and Birdman have all praised the Chi-town rhyme slinger.
Next week, 50 will be dropping his fifth official album, which he opened up about to the station. "I got various production," he continued. "There's Havoc, Dre, S1, Drumma. I worked with the new producers to put it together. It was out of what I felt like was the best stuff that they sent me over time. I feel good about the project. I consciously made a twist with the direction I was going as a writer so it didn't feel like a lot of the traditional stuff I did. I wanted to feel new, fresh."
In addition to saying that he's not trying to mimic what he's done in the past, the Queens native again stated that his biggest hit to date sometimes haunts him. "That 'In Da Club' record follows me," he said. "SometimesI wish I could just shake it, lose it. I've made so many records since then, and none of them are that. You never get a second chance at a first impression."
He also reflected on the immediate impact he had globally when he first emerged a decade ago. "When you're having a record that's selling 13 million records at that point, and you're having a moment that's so big around the world, they all taking a look at it," he recalled. "So the follow up album 10 million, right after, again."
50 Cent's 5 (Murder By Numbers) hits online retailers on July 3. —Adam Fleischer (@AdamXXL)