Young Buck Gets Evicted From Tennessee Home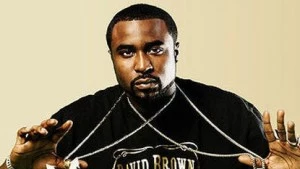 Young Buck has been evicted from his Tennessee mansion.
According to TMZ, the former G-Unit rapper was ordered to vacate his 5,000 square-foot home by May 16. Sources told the celebrity news site that the rapper—who bought the house in 2004—was spotted carrying boxes and removing everything from the residence earlier last week.
TMZ also reports that court documents show that the Judge in Buck's bankruptcy case signed off on the sale of the house, ordering that the proceeds go toward paying off the Tennessee rapper's $333,975.69 debt in unpaid taxes to the IRS.
Adding to his problems could be that Buck will have to do a prison bid, shortly. A video has surfaced of the rapper talking about upcoming prison time (see below), although XXL has yet to confirm it.
Last month, the Wall Street Journal reported that 50 Cent, Buck's former G-Unit boss, is trying to lay claim to his former protégé's records.
50's attorneys asked a bankruptcy judge to block the sale until they can work out what Buck would and wouldn't be able to sell.
"The creditors are left with no choice but to file this opposition to ensure that the trustee is not seeking to adversely affect the creditors' rights in assets that they own, or in which they have rights and interests," 50 Cent's attorneys wrote in court papers, which were obtained by the Wall Street Journal. "All compositions created by the debtor have already been irrevocably conveyed to [Curtis] Jackson (and Universal), and G-Unit retains irrevocable rights of 'every kind and nature,' including to rights to royalties, copyrights, to renew/extend copyrights and to causes of action."
Buck's financial trouble isn't anything new. The rapper, responsible for records like "Let Me In," "Shorty Wanna Ride" and "Stomp," filed for bankruptcy back in 2010.—Jakinder Singh