Show Recap: Waka Flocka, Wale, Fabolous and More Perform at DJ Prostyle's Celebrity Birthday Bash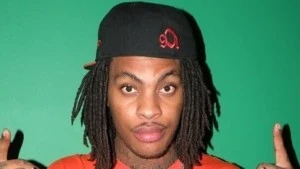 Despite a few setbacks, Wale, Waka Flocka Flame and other scheduled artists took the cake, while surprise guests would provide plenty of icing for DJ Prostyle's Celebrity B-Day Party Monday night (April 30) at New York City's Hammerstein Ballroom.
As the DJ repeatedly played Rick Ross's signature "Maybach Music" drop, the "600 Benz" instrumental blared through the speakers, previewing the onstage arrival of Wale. The DC rhymeslinger followed by performing the radio-friendly record, "That Way" and street anthem, "Tats On My Arm." The 2009 XXL Freshman continued alternating up-tempo tracks and mellow ones, going in on "Chain Music," "Lotus Flower Bomb" and "Slight Work," the latter which included Quez from Travis Porter briefly joining him onstage to dance.
Bursting onto the stage as Wale began to get into 2010 club banger "No Hands" was the ever so rambunctious Waka Flocka, inadvertently causing the first hitch of the night. While he was whipping his dreads and thrilling the crowd, droves of fans and security flooded the stage, resulting in the music being muted and Waka rebelliously making his way to the crowd. "Fuck a stage," Waka said while warding off security.
Not feeling the slightest bit deterred, the Brick Squad Monopoly cornerstone would spit "Hard In da Paint" a cappella until the beat dropped. Next, he performed his single, "Round of Applause," as he threw money up in the air in the direction of the large audience. Soon after that, audience members were be so hyped up that one fight would break out during Waka's performance of "Grove St. Party" and another during "Rollin." Not to mention, one young woman suffered what appeared as an anxiety attack and had to be escorted and given water.
After a lengthy intermission due to, again an excess number of people on stage, it was French Montana's turn to rock the crowd. He did so, performing, "Everything's A Go," "Shot Caller" and "Stay Schemin," which he ended prematurely since he had other things on his mind. "I don't want to rap," French expressed to the crowd. "I want to get high and drunk and bring my nigga out." Seconds later, Akon found his way through French's large entourage and performed his new single that features French, "Hurt Somebody." French eventually closed his set with "Choppa Down" and "Return of the Mac," during which fellow Bronx natives Fred the Godson and Mysonne stood alongside him.
Fabolous performed "You Don't Know Bout It," "Black City," "You Be Killin Em" and "Swag Champ." However, Tyga did not get the opportunity to even step onstage due to time constraints.
Way before the likes of Fab, Waka and Wale got things cooking, Ace Hood opened up the show with album cuts like "Hustle Hard" and "Body 2 Body," as well as mixtape songs, "Piss Em Off" and "We On" off Starvation. Travis Porter performed a combination of past and recent singles, including "Make It Rain" and "Ayy Ladies."
Surprise guests were also in full effect, as Kirko Bangz also stopped by and performed his hit, "Drank In My Cup," while Diggy stirred things up with his "Made You Look (Freestyle)" and "Do It Like You." Ca$h Out got the crowd going with his contagious single, "Cashin' Out." What's more, Prodigy had the longest set of any surprise guest, rocking out to classic Mobb Deep tracks like "Shook Ones Pt. II," "Give Up the Goods (Just Step)," "Quiet Storm" and "G.O.D., Pt. III" as well some of his solo records, including "Keep It Thoro" and "Lay Low."—Christopher Minaya