Nicki Minaj Alleged Associates Being Investigated in Murder of Irish Exchange Student in Tokyo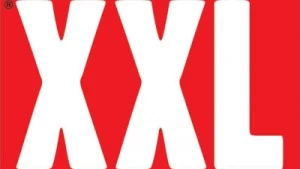 Two men—allegedly from Nicki Minaj's entourage—have been arrested and detained as part of an investigation into the strangling death of 21-year-old Irish exchange student, Nicola Furlong, in Tokyo last week, Japanese authorities told CNN.
Tokyo police say both men in custody were entertainers—reportedly 23-year-old dancer James Blackston and 19-year-old musician Larry Perry—but did not confirm if they are part of Minaj's entourage.
CNN reports that the men were not charged in Furlong's death, but rather police arrested them on suspicion of improperly touching Furlong's friend in a taxi early last Thursday (May 24), as the four headed back to their hotel.
Authorities wouldn't say how the four wound up together, but a separate report, this one by the International Business Times, confirmed that Furlong met up with the men after attending the Nicki Minaj concert.
Furlong was found unconscious after customers complained of loud noises coming from the hotel room. Japanese police report that the death is believed to be as a result of suffocation by cervical compression. Autopsy reports have led police to believe that she was sexually assaulted after strangulation. Authorities are also looking into the possibilities of whether if the women had their drinks spiked, before the alleged assault.
"We are devastated by the loss of our beautiful daughter/sister Nicola in such tragic circumstances," Furlong's family sent in a statement to the International Business Times. "Nicola was a warm, generous, stunning person who always had time for her family and other people. Nicola will always be at the centre of our lives. She stood for everything that is good in life."
"The Japanese police are continuing their investigations into the circumstances surrounding Nicola's death. As these circumstances are unclear at this time we respectfully request time and space to mourn Nicola with dignity."—Jakinder Singh